SWR3 live
Mehr Hits. Mehr Kicks. Einfach SWR3
Now playing:
Playlist
Der letzte Tag
Letzte Instanz
1634422891
All You Ever Wanted
Rag'n'Bone Man
1634422681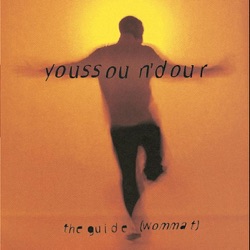 7 Seconds (Duet With Neneh Cherry)
Youssou N'dour
1634422461
Footprints
Tom Gregory
1634422260
Hit 'Em Up Style (Oops!) [Remix Radio Mix] [feat. Foxy Brown]
Blu Cantrell
1634422000
Where Are You Now
Calum Scott
1634421850
Sympathy for the Devil
The Rolling Stones
1634421310
Never Going Home
Kungs & Cookin' On 3 Burners
1634421070
Enter Sandman
Metallica
1634420759
How Much Is the Fish
Scooter
1634420499
About SWR3
SWR3 ist die Popwelle des Südwestrundfunks (SWR). Dieser Pop-Radio Nummer 1 bringt euch aktuelle Nachrichten, Verkehr, Wetter, Comedy, Webradio, Gewinnspiele, Promi-News und Veranstaltungstipps. SWR3 kann gehört werden über UKW und Kabel flächendeckend in Baden-Württemberg und Rheinland-Pfalz empfangen werden und auf Kanal 11A in Rheinland-Pfalz, Berlin und Umgebung auf dem Kanal 7D. Es wird auch über Satellit in DVB-S von Astra 1H und im Internet ausgestrahlt.
Das Programm entstand im Zuge der Senderfusion des SDR und des SWF zum SWR aus den beiden Vorgängerwellen SDR 3 und SWF3. Der Sendestart von SWR3 war am 30. August 1998.
Laut Media-Analyse 2019, die Popwelle ist das meistgehörte öffentlich-rechtliche Radioprogramm in Deutschland.
Frequencies
92.2 FM

93.7 FM

91.6 FM

91.6 FM

99.6 FM

91.2 FM

90.6 FM

96.8 FM
Schedule
| Time | Program |
| --- | --- |
| midnight - 5 a.m. | Luna - Ben Streubel |
| 5 a.m. - 9 a.m. | Die Morningshow - Kemal Goga & Anneta Politi |
| 9 a.m. - noon | Die Vormittagsshow - Nicola Müntefering |
| noon - 1 p.m. | Topthemen am Mittag - Peter Knetsch |
| 1 p.m. - 3 p.m. | PopUp - Daniela Hilpp |
| 3 p.m. - 6 p.m. | Die Nachmittagsshow - Marcus Barsch |
| 6 p.m. - 10 p.m. | Club - Michael Reufsteck |
| 10 p.m. - midnight | Popshop - Michael Spleth |
| Time | Program |
| --- | --- |
| midnight - 5 a.m. | Luna - Ben Streubel |
| 5 a.m. - 9 a.m. | Die Morningshow - Kemal Goga & Anneta Politi |
| 9 a.m. - noon | Die Vormittagsshow - Nicola Müntefering |
| noon - 1 p.m. | Topthemen am Mittag - Peter Knetsch |
| 1 p.m. - 3 p.m. | PopUp - Daniela Hilpp |
| 3 p.m. - 6 p.m. | Die Nachmittagsshow - Marcus Barsch |
| 6 p.m. - 10 p.m. | Club - Stefanie Tücking |
| 6 p.m. - 10 p.m. | Club - Michael Reufsteck |
| 10 p.m. - midnight | Popshop - Michael Reufsteck |
| 10 p.m. - midnight | Popshop - Michael Spleth |
| Time | Program |
| --- | --- |
| midnight - 5 a.m. | Luna - Ben Streubel |
| 5 a.m. - 9 a.m. | Die Morningshow - Kemal Goga & Anneta Politi |
| 9 a.m. - noon | Die Vormittagsshow - Nicola Müntefering |
| noon - 1 p.m. | Topthemen am Mittag - Peter Knetsch |
| 1 p.m. - 3 p.m. | PopUp - Daniela Hilpp |
| 3 p.m. - 6 p.m. | Die Nachmittagsshow - Marcus Barsch |
| 6 p.m. - 10 p.m. | Club - Stefanie Tücking |
| 6 p.m. - 10 p.m. | Club - Michael Reufsteck |
| 10 p.m. - midnight | Popshop - Michael Reufsteck |
| 10 p.m. - midnight | Popshop - Michael Spleth |
| Time | Program |
| --- | --- |
| midnight - 5 a.m. | Luna - Michael Spleth |
| midnight - 5 a.m. | Luna - Ben Streubel |
| 5 a.m. - 9 a.m. | Die Morningshow - Kemal Goga & Anneta Politi |
| 9 a.m. - noon | Die Vormittagsshow - Nicola Müntefering |
| noon - 1 p.m. | Topthemen am Mittag - Peter Knetsch |
| 1 p.m. - 3 p.m. | PopUp - Daniela Hilpp |
| 3 p.m. - 6 p.m. | Die Nachmittagsshow - Marcus Barsch |
| 6 p.m. - 10 p.m. | Club - Stefanie Tücking |
| 6 p.m. - 10 p.m. | Club - Michael Reufsteck |
| 10 p.m. - midnight | Popshop - Michael Reufsteck |
| 10 p.m. - midnight | Popshop - Michael Spleth |
| Time | Program |
| --- | --- |
| midnight - 5 a.m. | Luna - Michael Spleth |
| 5 a.m. - 9 a.m. | Die Morningshow - Michael Wirbitzky & Sascha Zeus |
| 9 a.m. - noon | Die Vormittagsshow - Kristian Thees |
| noon - 1 p.m. | Topthemen am Mittag - Peter Knetsch |
| 1 p.m. - 3 p.m. | PopUp - Sebastian Müller |
| 3 p.m. - 6 p.m. | Die Nachmittagsshow - Volker Janitz |
| 6 p.m. - 10 p.m. | Club - Stefanie Tücking |
| 10 p.m. - midnight | Popshop - Michael Reufsteck |
| Time | Program |
| --- | --- |
| midnight - 5 a.m. | Luna - Harald Stark |
| 5 a.m. - 8 a.m. | Sunrise - Die Frühshow - Anneta Politi |
| 8 a.m. - noon | Die Vormittagsshow - Kristian Thees |
| noon - 1 p.m. | Topthemen am Mittag - Stefanie Tücking |
| 1 p.m. - 4 p.m. | PopUp - Marcus Barsch |
| 4 p.m. - 7 p.m. | Die Wochenendshow - Volker Janitz |
| 7 p.m. - midnight | ClubParty - Jochen Graf |
| Time | Program |
| --- | --- |
| midnight - 5 a.m. | Luna - Harald Stark |
| 5 a.m. - 8 a.m. | Sunrise - Die Frühshow - Dennis Tinat |
| 8 a.m. - noon | Die Sonntagsshow - Kristian Thees |
| noon - 1 p.m. | Topthemen am Mittag - Stefanie Tücking |
| 1 p.m. - 4 p.m. | PopUp - Marcus Barsch |
| 4 p.m. - 7 p.m. | Weltweit - Sebastian Müller |
| 7 p.m. - midnight | Club - Pop and go - Constantin Zöller |
Related Stations
Podcasts
Radio Stations by Genre
Twitter