RADIO BOB! live
Now playing:
Playlist
Howl
Biffy Clyro
1660706206
Another One Bites the Dust
David Bowie & Queen
1660705996
Lillo
Lando & Dino
1660705896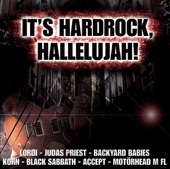 Black Betty
Ram Jam
1660705676
Last Man Standing
Rise Against
1660705416
How Far I'll Go
Takida
1660705016
Smokin' In the Boys Room
Mötley Crüe
1660704806
Black Saturday
Mando Diao
1660704616
I Ain't the One
Lynyrd Skynyrd
1660704395
Viva Las Vengeance
Panic! At the Disco
1660704075
About RADIO BOB!
Radio Bob ist ein privater Rundfunksender der Regiocast in Hessen, der seit dem 5. August 2008 aus Kassel sendet und in Hessen auf 24 UKW-Frequenzen zu empfangen ist. Der Radiosender ist das Nachfolgeprogramm von SkyRadio Hessen. Seit August 2011 wird das Programm digital im Standard DAB+ bundesweit verbreitet.
Radio BOB kann in Hessen über 24 und in Schleswig-Holstein über 18 UKW-Frequenzen sowie bundesweit über DAB+ und Streaming empfangen werden. Ihr Programmtyp ist Adult-orientierten Rock.
Related Stations
Podcasts
Radio Stations by Genre
Twitter