Playlist
The Best (2021 Remaster)
Tina Turner
1685240596
Acid Queen
Tina Turner
1685240496
Proud Mary
Tina Turner
1685240436
Love Moves the Sun
Temple of Sound
1685240406
Back and Forth
The Dismemberment Plan
1685240286
Take It Away
L.A.B.
1685240256
Future People
Alabama Shakes
1685239566

(NPR) Food for Thought
Dr. Monokrome
1685239205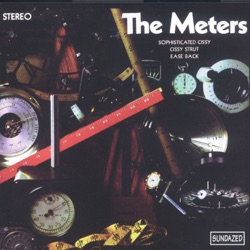 Cissy Strut
The Meters
1685239145
Mouse on the Moon (1995 Remaster)
The Countdowns
1685238665
About NPR : National Public Radio
National Public Radio (NPR) is a nonprofit media organization that represents a network of 900 public radio stations in the United States. Its mission is to provide unbiased and independent educational and informative content to its listeners through an in-depth analysis of the latest news and political developments.
NPR works in close cooperation with its network of syndicated radios to produce some of the most listened and popular radio shows in the US. The shows are available nationwide through NPR's syndicated broadcasters, via online live streaming, and in podcasts.
Main Programs
Morning Edition
All Things Considered
Ask me Another
The Best of Car Talk
All Songs Considered
Songs we Love
Main Hosts
Steve Inskeep
David Greene
Rachel Martin
Robin Hilton
Ophira Eisenberg
Jonathan Coulton
Popular News Correspondents
Nina Totenberg
Avesha Rascoe
Eleanor Beardsley
Sylvia Poggioli
Susan Stamberg
Franco Ordoñez
Contacts
Website:&nbspwww.npr.org/
Address:&nbspNorth Capitol St. NE (between L and Pierce Streets) Washington, D.C. 20002 USA
Related Stations
Podcasts
Radio Stations by Genre
Twitter