Mix FM 93.8 live
Famous for our music
Now playing:
Playlist
By the Time I Get to Phoenix (Remastered)
Glen Campbell
1656866367
MacArthur Park Suite: MacArthur Park/One Of A Kind/Heavens Knows/MacArthur Park Reprise
Donna Summer
1656866126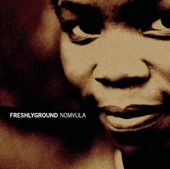 I'd Like
Freshlyground
1656865456
Sea Level
Urban Creep
1656865266
Baker Street
Undercover
1656865006
Cloudbusting
Kate Bush
1656864625
Our House
Madness
1656864435
Bitter Sweet Symphony
The Verve
1656863835
Sad Lisa
Cat Stevens
1656863484
Waiting on the Outcome
Jesse Clegg
1656863224
About Mix FM 93.8
Mix 93.8 FM is an adult contemporary radio station broadcasting live from Gauteng using the frequency 93.8 FM. On its website, it also provides a live streaming feature for listeners who prefer to listen to radio online.
It offers a line-up with several music shows that combine some of the most popular oldies with classic rock music and the latest pop hits, as well as entertainment and informative programmes.
The podcasts of their main radio shows are made available every day on Mix 93.8 FM web page.
Main programmes
Breakfast with Blewitt
Lundi Khoisan on Mix
Just Plain Drive with Darren
Main DJs
Damian Schmidt
Al Your Pal
Caz
Hein Kaiser
Contacts
Website:&nbspwww.mixfm.co.za/
Address:&nbsp10 Zonnebloem Building Constantia Square Office Park 16th Road Midrand, Gauteng
Telephone:&nbsp+27 011 568 0871
Email:&nbspinfo@mixfm.co.za
Related Stations
Radio Stations by Genre
Twitter