KUPD 97.9 FM (US Only) live
Arizona's Real Rock
Now playing:
Playlist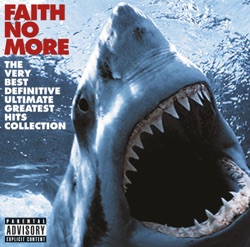 Epic
Faith No More
1660072402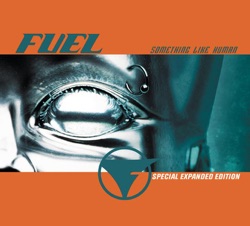 Hemorrhage (In My Hands)
Fuel
1660072194
Patient Number 9 (feat. Jeff Beck)
Ozzy Osbourne
1660071887
Basket Case
Green Day
1660071720
So Far Away
Staind
1660071605
Superbeast
Rob Zombie
1660071249
Lithium
Nirvana
1660070986
Touch, Peel and Stand
Days of the New
1660070373
Change (In the House of Flies)
Deftones
1660070123
Hey You
Disturbed
1660069831
About KUPD 97.9 FM (US Only)
98 KUPD is a radio station serving the Phoenix metro area under the ownership of Hubbard Broadcasting, Inc. It broadcasts an Active Rock music format.
Its weekly schedule is music-focused with the station's in-house team of DJs showcasing their curated playlists with the best Rock music of today combined with some timeless classics. Entertaining moments, contests, news of the entertainment showbiz, and short news reports also feature in the station's lineup.
98 KUPD has been an active promoter of Rock music through sponsoring events and concerts in Arizona, such as the famous UFEST. For its efforts, it entered the Rock Radio Hall of Fame in 2014.
As of 2016, the station only live streams within the USA. Its podcasts, however, are available globally.
Popular shows and DJs
Fitz Madrid
Go Punk Yourself with Craven Moorehead
The Brady Report with Brady Bogen
Holmberg's Morning Sickness with John Holmberg
Into the Pit with Marcus Meng
Schedule
| Time | Program |
| --- | --- |
| midnight - 5 a.m. | Bret Vesely - Bret Vesely |
| 5:30 a.m. - 10 a.m. | Holmberg's Morning Sickness - John Holmberg |
| 10 a.m. - 2 p.m. | Larry McFeelie - Larry McFeelie |
| 2 p.m. - 7 p.m. | Fitz Madrid - Fitz Madrid |
| 7 p.m. - midnight | Shan Man - Shan Man |
| Time | Program |
| --- | --- |
| midnight - 5 a.m. | Bret Vesely - Bret Vesely |
| 5:30 a.m. - 10 a.m. | Holmberg's Morning Sickness - John Holmberg |
| 10 a.m. - 2 p.m. | Larry McFeelie - Larry McFeelie |
| 2 p.m. - 7 p.m. | Fitz Madrid - Fitz Madrid |
| 7 p.m. - midnight | Shan Man - Shan Man |
| Time | Program |
| --- | --- |
| midnight - 5 a.m. | Bret Vesely - Bret Vesely |
| 5:30 a.m. - 10 a.m. | Holmberg's Morning Sickness - John Holmberg |
| 10 a.m. - 2 p.m. | Larry McFeelie - Larry McFeelie |
| 2 p.m. - 7 p.m. | Fitz Madrid - Fitz Madrid |
| 7 p.m. - midnight | Shan Man - Shan Man |
| Time | Program |
| --- | --- |
| midnight - 5 a.m. | Bret Vesely - Bret Vesely |
| 5:30 a.m. - 10 a.m. | Holmberg's Morning Sickness - John Holmberg |
| 10 a.m. - 2 p.m. | Larry McFeelie - Larry McFeelie |
| 2 p.m. - 7 p.m. | Fitz Madrid - Fitz Madrid |
| 7 p.m. - midnight | Shan Man - Shan Man |
| Time | Program |
| --- | --- |
| midnight - 5 a.m. | Bret Vesely - Bret Vesely |
| 5:30 a.m. - 10 a.m. | Holmberg's Morning Sickness - John Holmberg |
| 10 a.m. - 2 p.m. | Larry McFeelie - Larry McFeelie |
| 2 p.m. - 7 p.m. | Fitz Madrid - Fitz Madrid |
| 7 p.m. - midnight | Shan Man - Shan Man |
| Time | Program |
| --- | --- |
| 6 a.m. - 10 a.m. | HMS Rewind - Eric (Creepy E ) |
| Time | Program |
| --- | --- |
| 7 p.m. - 9 p.m. | Go Punk Yourself - Craven Moorehead |
| 9 p.m. - midnight | Into the Pit - Marcus Meng |
Contacts
Website:&nbsp98kupd.com/
Address:&nbsp1100 North 52nd Street, Phoenix, Arizona 85008, USA
Telephone:&nbsp602-629-8660
Email:&nbspinfo@98kupd.com
Related Stations
Radio Stations by Genre
Twitter