Playlist
Power 106 Promo
Jurassic 5
1624036406
Girlfriend
Kap G
1624036237
Laugh Now Cry Later (feat. Lil Durk)
Drake
1624036014
Ric Flair Drip
Offset & Metro Boomin
1624035896
DÁKITI
Bad Bunny
1624035670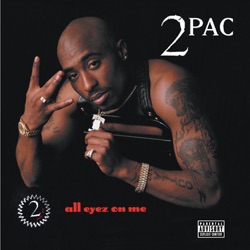 California Love (Remix)
2Pac
1624034550
Kiss Me More (feat. SZA)
Doja Cat
1624034233
Life Is Good (feat. Drake)
Future
1624034060
What You Know Bout Love
Pop Smoke
1624033824
Power 106 Promo
Jurassic 5
1624033322
About KPWR Power 106 FM (US Only)
KPWR or Power 106 is a Top 40 radio station based in Los Angeles, California.
KPWR broadcasts the best hip-hop and R&B hits to the greater Los Angeles area.
Tune in into Power 106 to know all the breaking hip-hop news, as also to have access to exclusive concert presale info.
#TheCruzShow is one of the most popular among its listeners, and airs from Monday to Saturday from 5 am to 10 am..
Main Programs
#TheCruzShow
New At 2
DJ Felli Fel
L.A. Leakers
Mando Fresko
Power Tools
Main Hosts
J Cruz
Krystal Bee
DJ E-Man
Jeff Garcia
Todd
Yesi Ortiz
Felli Lel
Justin Credible
Mando Fresko
Richard Vission
Swedish Egil
Frequencies
105.9 FM

105.9 FM

105.9 FM

105.9 FM

105.9 FM

105.9 FM

105.9 FM
Schedule
| Time | Program |
| --- | --- |
| 5 a.m. - 10 a.m. | The Cruz Show - J Cruz, Cece and DJ E-Man |
| 6 a.m. - 10 a.m. | Power Mornings w/ Nick Cannon |
| 10 a.m. - 3 p.m. | Bryhana |
| noon - 1 p.m. | Disko Drew |
| 3 p.m. - 7 p.m. | Dj Felli Fel - Felli Fel |
| 3 p.m. - 5 p.m. | DJ Ever |
| 5 p.m. - 7 p.m. | DJ Precise |
| 7 p.m. - midnight | Justin Credible - Justin Credible |
| Time | Program |
| --- | --- |
| 5 a.m. - 10 a.m. | The Cruz Show - J Cruz, Cece and DJ E-Man |
| 6 a.m. - 10 a.m. | Power Mornings w/ Nick Cannon |
| 10 a.m. - 3 p.m. | Bryhana |
| noon - 1 p.m. | Disko Drew |
| 3 p.m. - 7 p.m. | Dj Felli Fel - Felli Fel |
| 3 p.m. - 5 p.m. | DJ Ever |
| 7 p.m. - midnight | Justin Credible - Justin Credible |
| Time | Program |
| --- | --- |
| 5 a.m. - 10 a.m. | The Cruz Show - J Cruz, Cece and DJ E-Man |
| 6 a.m. - 10 a.m. | Power Mornings w/ Nick Cannon |
| 10 a.m. - 3 p.m. | Bryhana |
| noon - 1 p.m. | Disko Drew |
| 3 p.m. - 7 p.m. | Dj Felli Fel - Felli Fel |
| 3 p.m. - 5 p.m. | DJ Ever |
| 7 p.m. - midnight | Justin Credible - Justin Credible |
| Time | Program |
| --- | --- |
| 5 a.m. - 10 a.m. | The Cruz Show - J Cruz, Cece and DJ E-Man |
| 6 a.m. - 10 a.m. | Power Mornings w/ Nick Cannon |
| 10 a.m. - 3 p.m. | Bryhana |
| noon - 1 p.m. | Disko Drew |
| 3 p.m. - 7 p.m. | Dj Felli Fel - Felli Fel |
| 3 p.m. - 5 p.m. | DJ Ever |
| 7 p.m. - midnight | Justin Credible - Justin Credible |
| Time | Program |
| --- | --- |
| 5 a.m. - 10 a.m. | The Cruz Show - J Cruz, Cece and DJ E-Man |
| 6 a.m. - 10 a.m. | Power Mornings w/ Nick Cannon |
| 10 a.m. - 3 p.m. | Bryhana |
| noon - 1 p.m. | Disko Drew |
| 3 p.m. - 5 p.m. | DJ Precise |
| 3 p.m. - 7 p.m. | Dj Felli Fel - Felli Fel |
| 7 p.m. - midnight | Justin Credible - Justin Credible |
| Time | Program |
| --- | --- |
| 5 a.m. - 10 a.m. | The Cruz Show - J Cruz, Cece and DJ E-Man |
| 6 a.m. - 10 a.m. | Power Mornings w/ Nick Cannon |
| 10 a.m. - 3 p.m. | Bryhana |
| noon - 3 p.m. | DJ Los |
| 3 p.m. - 7 p.m. | Dj Felli Fel - Felli Fel |
| 3 p.m. - 5 p.m. | DJ Fuze |
| 6 p.m. - 8 p.m. | DJ P-Jay |
| 8 p.m. - 10 p.m. | Inferno |
| Time | Program |
| --- | --- |
| 7 p.m. - midnight | Justin Credible / Sourmilk - Justin Credible and Sourmilk |
Related Stations
Podcasts
Radio Stations by Genre
Twitter