Playlist
Streets Don't Luv U.
RoseGOLD Will
1621201166
Dumb Flex (feat. Abra Cadabra)
Miss Lafamilia
1621200845
Hop Out
Ghetts
1621200675
A Wiggle and a Walk
Miles Dylan
1621200584
WASS
Izzie Gibbs
1621200354
Good Hearts (feat. Aida Lae)
Ghetts
1621199531
SLATT (feat. Capo Plaza)
Rondodasosa
1621198877
Drinkee
Sofi Tukker
1621198636
Don't You Worry About Me
Bad Boy Chiller Crew
1621198516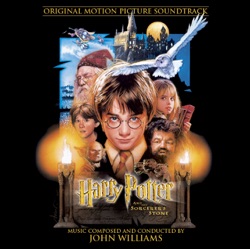 Hedwig's Theme
John Williams
1621198476
About KISS FM UK
Kiss is a UK radio station that broadcasts on FM in London, Bristol, the Severn Estuary, East Anglia and nationally on DAB Digital Radio. It features contemporary hits inclined to an urban and dance music genre during the day and more specialist shows in the evening.
It started out as a pirate radio station in October 1985 and it became the UKs first legal radio station specialising in black and dance music. On 27 December 2012, Kiss 100 became available nationally on Digital One's national DAB multiplex. Kiss was also launched in Norway and Finland on 26 February 2016.
Schedule
| Time | Program |
| --- | --- |
| 2 a.m. - 6 a.m. | Freddie |
| 6 a.m. - 10 a.m. | Rickie, Melvin & Charlie in the Morning |
| 10 a.m. - 11 a.m. | Pandora |
| 11 a.m. - noon | Kisstory |
| noon - 1 p.m. | Pandora |
| 1 p.m. - 3 p.m. | Michael |
| 3 p.m. - 7 p.m. | Live@Kiss - With Alex & Andrea |
| 7 p.m. - 11 p.m. | Tom |
| 11 p.m. - 2 a.m. | Sam |
| Time | Program |
| --- | --- |
| 2 a.m. - 6 a.m. | Freddie |
| 6 a.m. - 10 a.m. | Rickie, Melvin & Charlie in the Morning |
| 10 a.m. - 11 a.m. | Pandora |
| 11 a.m. - noon | Kisstory |
| noon - 1 p.m. | Pandora |
| 1 p.m. - 3 p.m. | Michael |
| 3 p.m. - 7 p.m. | Live@Kiss - With Alex & Andrea |
| 7 p.m. - 11 p.m. | Tom |
| 11 p.m. - 2 a.m. | Sam |
| Time | Program |
| --- | --- |
| 2 a.m. - 6 a.m. | Freddie |
| 6 a.m. - 10 a.m. | Rickie, Melvin & Charlie in the Morning |
| 10 a.m. - 11 a.m. | Pandora |
| 11 a.m. - noon | Kisstory |
| noon - 1 p.m. | Pandora |
| 1 p.m. - 3 p.m. | Michael |
| 3 p.m. - 7 p.m. | Live@Kiss - With Alex & Andrea |
| 7 p.m. - 11 p.m. | Tom |
| 11 p.m. - 2 a.m. | Sam |
| Time | Program |
| --- | --- |
| 2 a.m. - 6 a.m. | Freddie |
| 6 a.m. - 10 a.m. | Rickie, Melvin & Charlie in the Morning |
| 10 a.m. - 11 a.m. | Pandora |
| 11 a.m. - noon | Kisstory |
| noon - 1 p.m. | Pandora |
| 1 p.m. - 3 p.m. | Michael |
| 3 p.m. - 7 p.m. | Live@Kiss - With Alex & Andrea |
| 7 p.m. - 10 p.m. | Tom |
| 10 p.m. - midnight | Thursday Night KISS - With Majestic |
| Time | Program |
| --- | --- |
| midnight - 1 a.m. | Thursday Night KISS - With James Hype |
| 1 a.m. - 2 a.m. | Thursday Night KISS - With Joel Corry |
| 2 a.m. - 6 a.m. | Freddie |
| 6 a.m. - 10 a.m. | Rickie, Melvin & Charlie in the Morning |
| 10 a.m. - 11 a.m. | Pandora |
| 11 a.m. - 1 p.m. | Super Kisstory Friday |
| noon - 1 p.m. | Pandora |
| 1 p.m. - 3 p.m. | Michael |
| 3 p.m. - 7 p.m. | Live@Kiss - With Alex & Andrea |
| 7 p.m. - 10 p.m. | Friday Night Kiss - With Billy Da Kid |
| 10 p.m. - 1 a.m. | Friday Night Kiss - With Steve Smart |
| Time | Program |
| --- | --- |
| 1 a.m. - 3 a.m. | Friday Night Kiss - With Justin Wilkes |
| 3 a.m. - 5 a.m. | Friday Night Kiss |
| 5 a.m. - 6 a.m. | Michael |
| 6 a.m. - 9 a.m. | Tinea |
| 9 a.m. - 11 a.m. | Michael |
| 11 a.m. - noon | Kisstory |
| noon - 3 p.m. | Tom |
| 3 p.m. - 6 p.m. | Pandora |
| 6 p.m. - 8 p.m. | Saturday Night Kiss - With Billy Da Kid |
| 8 p.m. - midnight | Saturday Night Kiss - With Steve Smart |
| Time | Program |
| --- | --- |
| midnight - 3 a.m. | Saturday Night Kiss |
| 3 a.m. - 5 a.m. | Saturday Night Kiss - With Danny Lee |
| 5 a.m. - 10 a.m. | Freddie |
| 10 a.m. - 11 a.m. | Neev |
| 11 a.m. - noon | Kisstory |
| noon - 2 p.m. | Neev |
| 2 p.m. - 5 p.m. | Alex & Charlie Tee |
| 5 p.m. - 7 p.m. | The Official Kiss Top 40 |
| 7 p.m. - 11 p.m. | Never End Weekend - With Tom |
| 11 p.m. - 2 a.m. | Sam |
Contacts
Website:&nbspplanetradio.co.uk/kiss
Address:&nbspOne Golden Square, London, W1F 9DJ
Telephone:&nbsp03448 11 22 33
Email:&nbspradioplayer@bauermedia.co.uk
Related Stations
Podcasts
Radio Stations by Genre
Twitter