Playlist
Everybody's Cryin' Mercy
Jamison Ross
1675193752
What Would Ola Mae Do?
Nate Najar
1675193531
Hard Times
Maceo Parker
1675193288
Lauren Z
Stanton Moore
1675192987
C'est si bon (2012)
Emilie-Claire Barlow
1675192786
Time After Time
Johanna Sillanpaa
1675192234
Like a Light
Snarky Puppy
1675191953
Una Tarde Cualquiera En Paris (to Bebo Valdes)
Harold López-Nussa
1675191683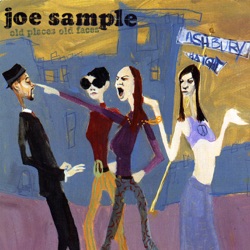 Miles of Blue
Joe Sample
1675191248
They Say It's Wonderful
John Coltrane
1675190927
About Jazz24
Jazz24 is an online radio station specialized in the best Jazz music from every decade. It live streams the music of the greatest artists of all-time such as Billie Holiday or Mike Davis mixed with that of the most talented artists of today.
Jazz24 is part of KNKX 88.5 FM and it also offers its listeners the opportunity to listen live to the latter studio Jazz sessions.
Contacts
Website:&nbspwww.jazz24.org
Address:&nbsp2601 4th Ave Suite 150 Seattle, WA 98121 USA
Telephone:&nbsp+1 877-677-565
Email:&nbspinfo@jazz24.org
Related Stations
Radio Stations by Genre
Twitter