Instrumentals Forever live
Only the greatest instrumentals
Now playing:
Playlist
Malaguena
Ladi Geisler
1623578855
Andanca
James Last
1623578437
Trot the Fox
Michael Lloyd & Le Disc
1623578179
The Last Time I Saw Paris
Franck Pourcel
1623578005
That's Amore
Ikarus Showorchester
1623577703
My Love Is Like A Red, Red Rose / I Love A Lassie / Roamin' In The Gloamin'
James Last
1623577399
When I Fall in Love
Mantovani
1623577219
Let It Be
Richard Clayderman
1623576838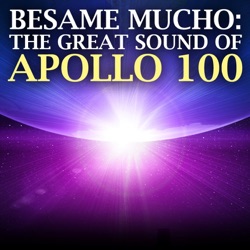 Listening To Mozart
Apollo 100
1623576714
Infight
James Last
1623576505
About Instrumentals Forever
(EN) The greatest orchestras, bigbands and instrumentalists non-stop on Instrumentals Forever, your internet-only radiostation with instrumental music. (FR) Les plus grands orchestres, bigbands et instrumentistes non-stop sur Instrumentals Forever, votre Internet-seulement radiostation avec la musique instrumentale. (DE) Die größten Orchestern, Bigbands und Instrumentalisten non-stop auf Instrumentals Forever, Ihr Internet-only Radiosender mit Instrumentalmusik. (ES) Los más grandes orquestas, bigbands e instrumentistas sin para en Instrumentals Forever, la radio por Internet sólo con música instrumental. (NL) 's Werelds grootste orkesten, bigbands en instrumentalisten non-stop op Instrumentals Forever, uw internetradio met enkel instrumentale muziek. (PO) Os maiores orquestras, bigbands e instrumentistas non-stop em Instrumentals Forever, Radio Internet com nada além de música instrumental.
Related Stations
Radio Stations by Genre
Twitter