Heart London 106.2 live
Turn up the feel good
Now playing:
Playlist
BED
Joel Corry
1643095473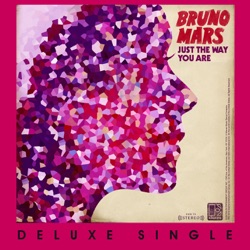 Just the Way You Are
Bruno Mars
1643094993
Enola Gay
Orchestral Manoeuvres In the Dark
1643094780
Girls Like You (feat. Cardi B)
Maroon 5
1643094560
By Your Side (Felix Jaehn Remix)
Calvin Harris
1643094370
Break Up Song
Little Mix
1643094210
Wondrous Place
Billy Fury
1643094040
Take You Dancing
Jason Derulo
1643093668
Overpass Graffiti
egorgtsw
1643093318
Iris
The Goo Goo Dolls
1643093148
About Heart London 106.2
Heart London is a regional radio station aired from studios at Leicester Square in London. The station is owned and operated by Global Radio as part of the Heart network. Heart London is available on FM, DAB digital radio in London, and across the UK on Freesat, Sky, Freeview, TalkTalk TV and Virgin Media. It is also available on MXR regional DAB multiplexes in the North West, North East, the Severn Estuary and Yorkshire, as well as on Switch Digital in central Scotland.
Heart London local programming is produced and broadcast from Heart's Leicester Square studios and all networked programming originates from Global Radio's London headquarters.
Schedule
| Time | Program |
| --- | --- |
| 1 a.m. - 4 a.m. | Simon Beale |
| 4 a.m. - 6 a.m. | Early Breakfast - With Jenni Falconer |
| 6 a.m. - 9 a.m. | Heart Breakfast - With Jamie & Emma |
| 9 a.m. - 1 p.m. | Toby Anstis |
| 1 p.m. - 4 p.m. | Matt Wilkinson |
| 4 p.m. - 7 p.m. | JK and Lucy |
| 7 p.m. - 10 p.m. | Sian Welby |
| 10 p.m. - 1 a.m. | Kat Shoob |
| Time | Program |
| --- | --- |
| 1 a.m. - 4 a.m. | Simon Beale |
| 4 a.m. - 6 a.m. | Early Breakfast - With Jenni Falconer |
| 6 a.m. - 9 a.m. | Heart Breakfast - With Jamie & Emma |
| 9 a.m. - 1 p.m. | Toby Anstis |
| 1 p.m. - 4 p.m. | Matt Wilkinson |
| 1 p.m. - 4 p.m. | Zoe Hardman |
| 4 p.m. - 7 p.m. | JK and Lucy |
| 7 p.m. - 10 p.m. | Sian Welby |
| 10 p.m. - 1 a.m. | Kat Shoob |
| Time | Program |
| --- | --- |
| 1 a.m. - 4 a.m. | Simon Beale |
| 4 a.m. - 6 a.m. | Early Breakfast - With Jenni Falconer |
| 6 a.m. - 9 a.m. | Heart Breakfast - With Jamie & Emma |
| 9 a.m. - 1 p.m. | Toby Anstis |
| 1 p.m. - 4 p.m. | Matt Wilkinson |
| 1 p.m. - 4 p.m. | Zoe Hardman |
| 4 p.m. - 7 p.m. | JK and Lucy |
| 7 p.m. - 10 p.m. | Sian Welby |
| 10 p.m. - 1 a.m. | Kat Shoob |
| Time | Program |
| --- | --- |
| 1 a.m. - 4 a.m. | Simon Beale |
| 4 a.m. - 6 a.m. | Early Breakfast - With Jenni Falconer |
| 6 a.m. - 9 a.m. | Heart Breakfast - With Jamie & Emma |
| 9 a.m. - 1 p.m. | Toby Anstis |
| 1 p.m. - 4 p.m. | Matt Wilkinson |
| 1 p.m. - 4 p.m. | Zoe Hardman |
| 4 p.m. - 7 p.m. | JK and Lucy |
| 7 p.m. - 10 p.m. | Sian Welby |
| 10 p.m. - 1 a.m. | Fia Tarrant |
| Time | Program |
| --- | --- |
| 1 a.m. - 4 a.m. | Simon Beale |
| 4 a.m. - 6 a.m. | Early Breakfast - With Jenni Falconer |
| 6 a.m. - 9 a.m. | Heart Breakfast - With Jamie & Emma |
| 9 a.m. - 1 p.m. | Toby Anstis |
| 1 p.m. - 4 p.m. | Matt Wilkinson |
| 1 p.m. - 4 p.m. | Zoe Hardman |
| 4 p.m. - 7 p.m. | JK and Lucy |
| 7 p.m. - 10 p.m. | Heart's Club Classics - With Annaliese |
| 10 p.m. - 1 a.m. | Lilah Parsons |
| Time | Program |
| --- | --- |
| 1 a.m. - 6 a.m. | James Stewart |
| 6 a.m. - 10 a.m. | JK and Lucy |
| 10 a.m. - 1 p.m. | Matt Wilkinson |
| 1 p.m. - 4 p.m. | Kevin Hughes |
| 4 p.m. - 7 p.m. | Rochelle Humes |
| 7 p.m. - 10 p.m. | Heart's Club Classics - With Annaliese |
| 10 p.m. - 1 a.m. | Lilah Parsons |
| Time | Program |
| --- | --- |
| 1 a.m. - 6 a.m. | James Stewart |
| 6 a.m. - 9 a.m. | Jenni Falconer |
| 9 a.m. - noon | Sian Welby |
| noon - 4 p.m. | Fia Tarrant |
| 4 p.m. - 7 p.m. | The Official Vodafone Big Top 40 - With Marvin Humes |
| 7 p.m. - 10 p.m. | Emma Bunton |
| 10 p.m. - 1 a.m. | Zoe Hardman & Anna Whitehouse |
Contacts
Website:&nbspwww.heart.co.uk/london/
Address:&nbsp30 Leicester Square, London, WC2H 7LA
Telephone:&nbsp0333 200 2000
Email:&nbspcustomer.support@global.com
Related Stations
Podcasts
Radio Stations by Genre
Twitter