Playlist
Do You Remember Rock and Roll Radio
Ramones
1657081616
Kayleigh (2017 Remastered Version)
Marillion
1657081395
Me Gustas Mucho
Viejas Locas
1657081185
Bitch
The Rolling Stones
1657080964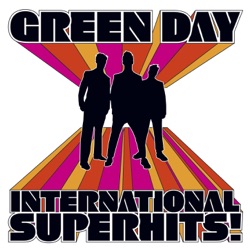 Good Riddance (Time of Your Life)
Green Day
1657080813
Natty Dread
Zimbabwe Reggae Band
1657080573
Glitter Freeze (feat. Mark E Smith)
Gorillaz
1657080392
When Doves Cry
Prince
1657080161
Surfin' U.S.A.
The Beach Boys
1657080011
In the End
LINKIN PARK
1657079800
About FM Rock & Pop
Rock & Pop es una radio argentina fundada en enero de 1985, con la explosión de rock y pop argentinos, a través de un diseño revolucionario para las emisoras de radio argentinas del momento.
La estación asumió diversos cambios a lo largo de su existencia, y en 1996 pasa a ser parte del grupo mexicano "CIE". A fines del 2013, la radio fue vendida a la sociedad Inversora Mundial S.A., relacionada con Matías Garfunkel y Sergio Szpolski.
Los primeros programas realmente importantes de la radio en sus inicios incluían a Mario Pergolini, Ari Paluch, Lalo Mir, Douglas Vinci y el "Ruso" Norberto Vere. Su programación se centra en la emisión de música rock en inglés y en español.
Programas destacados
La sombra del lagarto
Rock
Todos a Marte
Verano Rock & Pop
Casi famosos
No vuelvas
Todo perdonado
Voy y cuantos más?
Locutores principales
Alfredo Rosso
Tapa Martín
Maitena Aboitiz
Celemente Cancela
Juan Di Natale
Frequencies
95.9 FM

95.5 FM

106.9 FM

97.1 FM
Related Stations
Radio Stations by Genre
Twitter