FIP live
Vous n'êtes plus là, vous êtes sur FIP
Now playing:
Playlist
The Seed (feat. Charlie Hunter)
Kurt Elling
1642769146
Rising Lights
Sam Minaie
1642768906
Sous L'piano De Ma Mère
Babx
1642768726
Don't Run And Hide (Piano Version)
Ane Brun
1642768486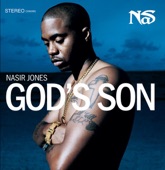 Get Down
Nas
1642768056
The Boss (feat. The J.B.'s)
James Brown
1642767865
Je veux être noir
Etienne Mbappe & Manu Dibango
1642767695
Yere Faga (feat. Tony Allen)
Oumou Sangaré
1642767405
Reason in Disguise (feat. Jorja Smith)
Ezra Collective
1642767175
One Day in Romentino
Rob Luft
1642766925
About FIP
FIP (à sa naissance pour France Inter Paris) est une station de radio qui fait partie du groupe Radio France. Sa mission : faire découvrir un univers musical sans frontières. En effet, FIP se revendique comme étant la radio musicale la plus éclectique ne fermant ses antennes à aucun genre ni aucune époque. Sur FIP on peut ainsi écouter de tout, du jazz au rock en passant par le hip hop, le blues, la musique classique ou électronique avec des courtes interruptions uniquement pour faire le point sur les informations routières et culturelles et par un court bulletin d'informations toutes les heures, et sans publicité.
Principaux programmes
Club Jazzafip
Sous le jupes de Fip
C'est Magnifip
Certains l'aiment Fip
Live à Fip
Animateurs Principaux
Jane Villenet
Charlotte Bibring
Frédérique Labussière
Luc Frelon
Stéphanie Daniel
Frequencies
103.5 FM

90.9 FM

103.5 FM

95.7 FM

92.3 FM

99.7 FM

96.7 FM

101.2 FM
Schedule
| Time | Program |
| --- | --- |
| 7 p.m. - 8 p.m. | Club Jazzafip - Jane Villenet |
| 8 p.m. - 10 p.m. | Sous les jupes de Fip - Emilie Blon-Metzinger et Luc Frelon |
| Time | Program |
| --- | --- |
| 7 p.m. - 8 p.m. | Club Jazzafip - Jane Villenet |
| 8 p.m. - 10 p.m. | C'est Magnifip ! - Frédérique Labussière |
| Time | Program |
| --- | --- |
| 7 p.m. - 8 p.m. | Club Jazzafip - Jane Villenet |
| 8 p.m. - 10 p.m. | Certains l'aiment Fip - Susana Poveda |
| Time | Program |
| --- | --- |
| 7 p.m. - 8 p.m. | Club Jazzafip - Jane Villenet |
| 8 p.m. - 10 p.m. | Live à Fip |
| Time | Program |
| --- | --- |
| 7 p.m. - 8 p.m. | Club Jazzafip - Charlotte Bibring |
| Time | Program |
| --- | --- |
| 7 p.m. - 8 p.m. | Club Jazzafip - Charlotte Bibring |
| Time | Program |
| --- | --- |
| 7 p.m. - 8 p.m. | Club Jazzafip - Charlotte Bibring |
Contacts
Website:&nbspwww.fip-radio.com
Address:&nbspBérénice Ravache 116, av. Président Kennedy 75220 Paris cedex 16
Related Stations
Podcasts
Radio Stations by Genre
Twitter