Capital London live
London's No.1 Hit Music Station
Now playing:
Playlist
Friday (feat. Mufasa & Hypeman)
Riton
1623475722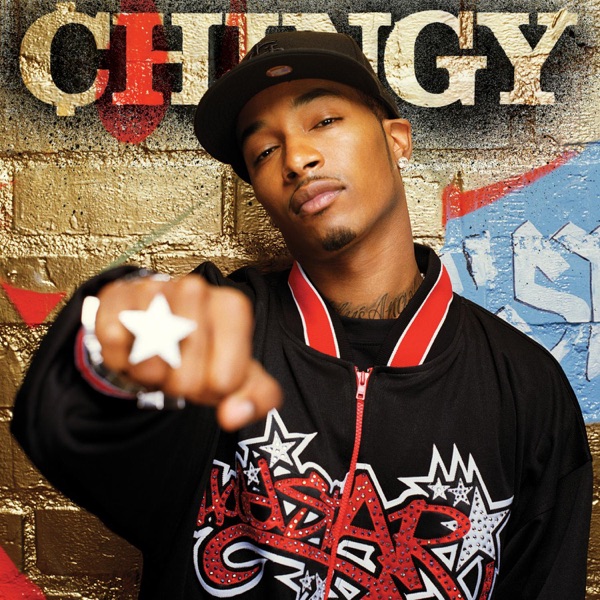 Holidae In (Chopped and Screwed) [feat. Ludacris & Snoop Dogg]
Chingy
1623475342
Play
Jax Jones
1623474912
Get Out My Head
Shane Codd
1623474772
Teenage Dream (Luca Schreiner Remix)
Boyce Avenue
1623474612
Cross Me (feat. Chance the Rapper & PnB Rock)
Ed Sheeran
1623474402
Your Love (9PM)
ATB
1623474252
Love Again
Dua Lipa
1623474101
God Is a Dancer
Hans Zimmer, Geoff Zanelli, Klaus Badelt & Tiesto
1623473688
Lonely
Joel Corry
1623473127
About Capital London
Capital London is a regional radio station in the United Kingdom that is part of the Capital radio network. This station is owned and operated by Global Radio and it claim's itself "London's No.1 Hit Music Station".
Radio Capital, that later became Capital Radio, was formed in early 1970 by David Maule-ffinch. It was awarded by the Independent Broadcasting Authority (IBA) the "London General Entertainment" service and the station was aired for the first time on 16 October 1973. This station started its regular transmissions with the British national anthem "God Save the Queen", that was followed by a message from director Richard Attenborough and the jingle of the station.
Capital London can be listened at the 95.8 frequency and features a Top 40 music format.
Schedule
| Time | Program |
| --- | --- |
| 1 a.m. - 4 a.m. | Sarah Story |
| 4 a.m. - 6 a.m. | Aimee Vivian |
| 6 a.m. - 10 a.m. | Capital Breakfast - With Roman Kemp |
| 10 a.m. - 1 p.m. | Will Manning |
| 1 p.m. - 4 p.m. | The Bassman |
| 4 p.m. - 7 p.m. | Will Manning |
| 7 p.m. - 10 p.m. | JJ |
| 10 p.m. - 1 a.m. | The Capital Late Show - With Marvin Humes |
| Time | Program |
| --- | --- |
| 1 a.m. - 4 a.m. | Sarah Story |
| 4 a.m. - 6 a.m. | Aimee Vivian |
| 6 a.m. - 10 a.m. | Capital Breakfast - With Roman Kemp |
| 10 a.m. - 1 p.m. | Will Manning |
| 1 p.m. - 4 p.m. | The Bassman |
| 4 p.m. - 7 p.m. | Will Manning |
| 7 p.m. - 10 p.m. | JJ |
| 10 p.m. - 1 a.m. | The Capital Late Show - With Marvin Humes |
| Time | Program |
| --- | --- |
| 1 a.m. - 4 a.m. | Sarah Story |
| 4 a.m. - 6 a.m. | Aimee Vivian |
| 6 a.m. - 10 a.m. | Capital Breakfast - With Roman Kemp |
| 10 a.m. - 1 p.m. | Will Manning |
| 1 p.m. - 4 p.m. | The Bassman |
| 4 p.m. - 7 p.m. | Will Manning |
| 7 p.m. - 10 p.m. | JJ |
| 10 p.m. - 1 a.m. | The Capital Late Show - With Marvin Humes |
| Time | Program |
| --- | --- |
| 1 a.m. - 4 a.m. | Sarah Story |
| 4 a.m. - 6 a.m. | Aimee Vivian |
| 6 a.m. - 10 a.m. | Capital Breakfast - With Roman Kemp |
| 10 a.m. - 1 p.m. | Will Manning |
| 1 p.m. - 4 p.m. | The Bassman |
| 4 p.m. - 7 p.m. | Will Manning |
| 7 p.m. - 10 p.m. | JJ |
| 10 p.m. - 1 a.m. | The Capital Late Show - With Marvin Humes |
| Time | Program |
| --- | --- |
| 1 a.m. - 4 a.m. | Sarah Story |
| 4 a.m. - 6 a.m. | Aimee Vivian |
| 6 a.m. - 10 a.m. | Capital Breakfast - With Roman Kemp |
| 10 a.m. - 1 p.m. | Ant Payne |
| 1 p.m. - 4 p.m. | The Bassman |
| 4 p.m. - 7 p.m. | Will Manning |
| 7 p.m. - 10 p.m. | The Capital Weekender - With JJ |
| 10 p.m. - 6 a.m. | The Capital Weekender - With Ministry of Sound |
| Time | Program |
| --- | --- |
| 6 a.m. - 9 a.m. | Capital Breakfast - With Roman Kemp |
| 9 a.m. - noon | Rob Howard |
| noon - 4 p.m. | Will Cozens |
| 4 p.m. - 7 p.m. | Will Manning |
| 7 p.m. - 10 p.m. | The Capital Late Show - With Marvin Humes |
| 10 p.m. - 6 a.m. | The Capital Weekender - With Ministry of Sound |
| Time | Program |
| --- | --- |
| 6 a.m. - 9 a.m. | Aimee Vivian |
| 9 a.m. - noon | The Bassman |
| noon - 4 p.m. | Will Cozens |
| 4 p.m. - 7 p.m. | The Official Vodafone Big Top 40 - With Marvin Humes |
| 7 p.m. - 10 p.m. | Jimmy Hill |
| 10 p.m. - 1 a.m. | Niall Gray |
Contacts
Website:&nbspwww.capitalfm.com/london/
Address:&nbsp30 Leicester Square, London, WC2H 7LA
Telephone:&nbsp020 7054 8000
Email:&nbspcustomer.support@global.com
Related Stations
Radio Stations by Genre