Playlist

私の欲しいもの
ZAZ
1638977200
Soft Feelings
Beds and Beats
1638976179
Ding Dong Merrily On High
Inspired Music
1638974318
The Day Today
Steve Porter
1638974078
Green Garden
Matteo Locasciulli
1638973808
Will You Be There?
The Sherlocks
1638972348
Super Tuesday
Roy Kowalski
1638971327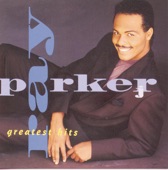 Ghostbusters
Ray Parker Jr. & Raydio
1638971146
Target Aquired
Cavendish Music
1638969336
You Got It
SaraoMusic
1638969175
About Cadena COPE Málaga
COPE Málaga es la emisora de COPE en esta ciudad andaluza. Emite en las frecuencias 89.8 FM y 882 OM.
COPE es propiedad de la sociedad Radio Popular S.A. y la mayor cadena de radios de ámbito nacional en España. Es gestionada por la Conferencia Episcopal Española y su propósito es la expansión de la religión católica. Su programación es, sin embargo, generalista y mayoritariamente laica para alcanzar un público más amplio.
Related Stations
Podcasts
Radio Stations by Genre
Twitter