Bok Radio live
Now playing:
Playlist
My Persoon
Die Campbells
1685862999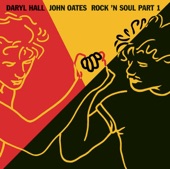 You Make My Dreams
Daryl Hall & John Oates
1685862669
Bring My Geweer
Spoegwolf
1685862489
Ewigheid
Riana Nel
1685862239
Black News (Interlude)
Paper Clan
1685862049
My Angel Face
Ray Dylan
1685861699
Defy Gravity
The Parlotones
1685861519
Die Storie Van Piet Vermaak
Klopjag
1685860638
Vasklou
Reën
1685860438
Hie' Kommie Bokke
Leon Schuster
1685860368
About Bok Radio
Bok Radio is a South African radio station broadcasting in Afrikaans from Brackenfell, using the frequency 98.9 FM.
It offers a wide variety of music genres throughout its broadcast, with special focus on oldies and rock hits. Its line-up also includes news reports with traffic and weather updates, talk shows on current affairs, entertainment shows, competitions and sports programmes. Bonita Blankenberg, Wimpie and Lu-Lue are the most popular names on its team of presenters and DJs.
On its website, Bok Radio features an online live streaming service. This allows listeners from all over the world to listen live to its Afrikaans broadcast. Here, listeners can also find more information about the events sponsored by this station, such as the annual Radio Bok Cruise, or discover which songs made it into its Weekly Top 30 and Country Top 10 playlists.
Main programmes and presenters
Brunch with Chanel
Martin & Success with Martin van der Merwe
Afm Rock Show with Kyle Frick
BokBrekfis with Wimpie, Le-Lue and Stem
Bonita Blankenberg
Heinrich HHH Show
Schedule
| Time | Program |
| --- | --- |
| midnight - 5 a.m. | Musiek |
| 5 a.m. - 6 a.m. | Pre-Brêkfis - met Yolandie Viljoen |
| 6 a.m. - 9 a.m. | BokBrekfis - met Wimpie, Le-Lue en Stem |
| 9 a.m. - noon | Brunch - met Chanel |
| noon - 3 p.m. | Heinrich HHH du Plooy |
| 3 p.m. - 6 p.m. | Martin & Success |
| 6 p.m. - 8 p.m. | Albertus Kotze |
| 8 p.m. - 10 p.m. | Afm Rock Show - met Kyle Frick |
| 10 p.m. - midnight | Musiek |
| Time | Program |
| --- | --- |
| midnight - 5 a.m. | Musiek |
| 5 a.m. - 6 a.m. | Pre-Brêkfis - met Yolandie Viljoen |
| 6 a.m. - 9 a.m. | BokBrekfis - met Wimpie, Le-Lue en Stem |
| 9 a.m. - noon | Brunch - met Chanel |
| noon - 3 p.m. | Heinrich HHH du Plooy |
| 3 p.m. - 6 p.m. | Martin & Success |
| 6 p.m. - 8 p.m. | Albertus Kotze |
| 8 p.m. - 10 p.m. | Afm Rock Show - met Kyle Frick |
| 10 p.m. - midnight | Musiek |
| Time | Program |
| --- | --- |
| midnight - 5 a.m. | Musiek |
| 5 a.m. - 6 a.m. | Pre-Brêkfis - met Yolandie Viljoen |
| 6 a.m. - 9 a.m. | BokBrekfis - met Wimpie, Le-Lue en Stem |
| 9 a.m. - noon | Brunch - met Chanel |
| noon - 3 p.m. | Heinrich HHH du Plooy |
| 3 p.m. - 6 p.m. | Martin & Success |
| 6 p.m. - 8 p.m. | Albertus Kotze |
| 8 p.m. - 10 p.m. | Afm Rock Show - met Kyle Frick |
| 10 p.m. - midnight | Musiek |
| Time | Program |
| --- | --- |
| midnight - 5 a.m. | Musiek |
| 5 a.m. - 6 a.m. | Pre-Brêkfis - met Yolandie Viljoen |
| 6 a.m. - 9 a.m. | BokBrekfis - met Wimpie, Le-Lue en Stem |
| 9 a.m. - noon | Brunch - met Chanel |
| noon - 3 p.m. | Heinrich HHH du Plooy |
| 3 p.m. - 6 p.m. | Martin & Success |
| 6 p.m. - 8 p.m. | Albertus Kotze |
| 8 p.m. - 10 p.m. | Afm Rock Show - met Kyle Frick |
| 10 p.m. - midnight | Musiek |
| Time | Program |
| --- | --- |
| midnight - 5 a.m. | Musiek |
| 5 a.m. - 6 a.m. | Pre-Brêkfis - met Yolandie Viljoen |
| 6 a.m. - 9 a.m. | BokBrekfis - met Wimpie, Le-Lue en Stem |
| 9 a.m. - noon | Brunch - met Chanel |
| noon - 3 p.m. | Heinrich HHH du Plooy |
| 3 p.m. - 6 p.m. | Martin & Success |
| 6 p.m. - 8 p.m. | Albertus Kotze |
| 8 p.m. - 10 p.m. | Afm Rock Show - met Kyle Frick |
| 10 p.m. - midnight | Musiek |
| Time | Program |
| --- | --- |
| midnight - 6 a.m. | Musiek |
| 6 a.m. - 9 a.m. | #SuperSaterdag - met Darren Scott |
| 9 a.m. - 11 a.m. | Bonita Blankenberg |
| 11 a.m. - 2 p.m. | Die Bok Radio Treffersparade - met Kyle Frick |
| 2 p.m. - 7 p.m. | #BokSport |
| 7 p.m. - 10 p.m. | Saterdag Party Mix - met Heinrich HHH du Plooy |
| 10 p.m. - midnight | Musiek |
| Time | Program |
| --- | --- |
| midnight - 7 a.m. | Musiek |
| 7 a.m. - 9 a.m. | Darren Scott |
| 9 a.m. - 11 a.m. | Bonita Blankenberg |
| 11 a.m. - 2 p.m. | #GoldenOldies - met Johan Roos |
| 2 p.m. - 6 p.m. | Natisha van Zyl |
| 6 p.m. - 7 p.m. | In die tyd van die SILWERDOEK - met Anton Treurnicht |
| 7 p.m. - midnight | Musiek |
Contacts
Website:&nbsphttps://www.bokradio.co.za
Address:&nbspBok Radio Millennium Mall, Frans Conradie Rylaan 580, Brackenfell, 7560, South Africa
Telephone:&nbsp0860 084 074
Email:&nbspinfo@bokradio.co.za
Related Stations
Radio Stations by Genre
Twitter