Absolute 80s live
The UK's 80s radio station.
Now playing:
Playlist
I Love Rock 'N Roll
Joan Jett & The Blackhearts
1660066953
Run to You
Bryan Adams
1660066403
You Got It
Emmylou Harris & Roy Orbison
1660066062
You Give Love a Bad Name
Bon Jovi
1660065852
Mirror in the Bathroom
The Beat
1660065292

Take On Me
a-ha
1660064961
Pride (In the Name of Love) [Remastered Single version]
U2
1660064741
Hold My Hand
Jess Glynne
1660064371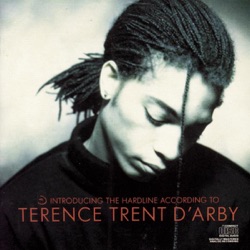 If You Let Me Stay
Terence Trent D'Arby
1660064111
Too Late for Goodbyes
Julian Lennon
1660063700
About Absolute 80s
Absolute 80s is a digital radio station in the United Kingdom that plays tunes of the 1980s. The station was launched at 7.00 pm on 4 December 2009 and the first music it played was "(You Gotta) Fight for Your Right (To Party!)" by the Beastie Boys.
On 14 May 2010, Absolute 80s was aired in mono at 64kbps on Digital One national DAB digital radio. On 29 February 2016, it upgraded to Sound Digital (80kbps in mono) although it continued to broadcast on Digital One until the end of April 2016.
Absolute 80s can be heard on DAB Digital Radio, Freesat, Sky and Virgin Media channel.
Schedule
| Time | Program |
| --- | --- |
| midnight - 6 a.m. | Non-Stop Absolute 80s |
| 6 a.m. - 10 a.m. | Dave Berry's 80s Breakfast - With Dave Berry, Emma Jones, Glenn Moore & Matt Dyson |
| 10 a.m. - 1 p.m. | The 80s No Repeat Guarantee - With Martyn Lee |
| 1 p.m. - 4 p.m. | The 80s No Repeat Guarantee - With Richie Firth |
| 4 p.m. - 8 p.m. | 80s Drive - With Leona Graham |
| 8 p.m. - midnight | Non-Stop Absolute 80s |
| Time | Program |
| --- | --- |
| midnight - 6 a.m. | Non-Stop Absolute 80s |
| 6 a.m. - 10 a.m. | Dave Berry's 80s Breakfast - With Dave Berry, Emma Jones, Glenn Moore & Matt Dyson |
| 10 a.m. - 1 p.m. | The 80s No Repeat Guarantee - With Martyn Lee |
| 1 p.m. - 4 p.m. | The 80s No Repeat Guarantee - With Richie Firth |
| 4 p.m. - 8 p.m. | 80s Drive - With Leona Graham |
| 8 p.m. - midnight | Non-Stop Absolute 80s |
| Time | Program |
| --- | --- |
| midnight - 6 a.m. | Non-Stop Absolute 80s |
| 6 a.m. - 10 a.m. | Dave Berry's 80s Breakfast - With Dave Berry, Emma Jones, Glenn Moore & Matt Dyson |
| 10 a.m. - 1 p.m. | The 80s No Repeat Guarantee - With Martyn Lee |
| 1 p.m. - 4 p.m. | The 80s No Repeat Guarantee - With Richie Firth |
| 4 p.m. - 8 p.m. | 80s Drive - With Leona Graham |
| 8 p.m. - midnight | Non-Stop Absolute 80s |
| Time | Program |
| --- | --- |
| midnight - 6 a.m. | Non-Stop Absolute 80s |
| 6 a.m. - 10 a.m. | Dave Berry's 80s Breakfast - With Dave Berry, Emma Jones, Glenn Moore & Matt Dyson |
| 10 a.m. - 1 p.m. | The 80s No Repeat Guarantee - With Martyn Lee |
| 1 p.m. - 4 p.m. | The 80s No Repeat Guarantee - With Richie Firth |
| 4 p.m. - 8 p.m. | 80s Drive - With Leona Graham |
| 8 p.m. - midnight | Non-Stop Absolute 80s |
| Time | Program |
| --- | --- |
| midnight - 6 a.m. | Non-Stop Absolute 80s |
| 6 a.m. - 10 a.m. | Dave Berry's 80s Breakfast - With Dave Berry, Emma Jones, Glenn Moore & Matt Dyson |
| 10 a.m. - 1 p.m. | The 80s No Repeat Guarantee - With Martyn Lee |
| 1 p.m. - 4 p.m. | The 80s No Repeat Guarantee - With Richie Firth |
| 4 p.m. - 7 p.m. | 80s Drive - With Leona Graham |
| 7 p.m. - 10 p.m. | Friday Night 80s - With Claire Sturgess |
| 10 p.m. - midnight | Non-Stop Absolute 80s |
| Time | Program |
| --- | --- |
| midnight - 9 a.m. | Non-Stop Absolute 80s |
| 9 a.m. - noon | The Frank Skinner Show - With Frank Skinner, Emily Dean & Alun Cochrane |
| noon - 4 p.m. | Richie Firth - With Richie Firth |
| 4 p.m. - 6 p.m. | The All 80s Weekend - With Leona Graham |
| 6 p.m. - 8 p.m. | Tony Hadley's 80s Party - With Tony Hadley |
| 8 p.m. - midnight | Non-Stop Absolute 80s |
| Time | Program |
| --- | --- |
| midnight - 9 a.m. | Non-Stop Absolute 80s |
| 9 a.m. - noon | The Jason Manford Show - With Jason Manford |
| noon - 4 p.m. | Richie Firth - With Richie Firth |
| 2 p.m. - 4 p.m. | Leona Graham - With Leona Graham |
| 4 p.m. - 9 p.m. | The Absolute 80s Chart - With Martyn Lee |
| 9 p.m. - 11 p.m. | Forgotten 80s - With Matthew Rudd |
| 10 p.m. - midnight | Non-Stop Absolute 80s |
| 11 p.m. - midnight | Non-Stop Absolute 80s |
Contacts
Website:&nbspplanetradio.co.uk/absolute-80s
Address:&nbspOne Golden Square London W1F 9DJ
Telephone:&nbsp020 7434 1215
Email:&nbspradioplayer@bauermedia.co.uk
Related Stations
Podcasts
Radio Stations by Genre
Twitter