101.7 WSFM live
Pure Gold
Now playing:
Playlist

Sweet Dreams (Are Made of This)
Aretha Franklin & Eurythmics
1637973446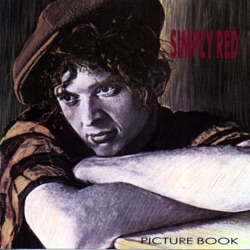 Money's Too Tight (To Mention)
Simply Red
1637973215
Heaven Is a Place on Earth
Scars On 45
1637973010
Daniel
Elton John
1637972759
Riptide
Vance Joy
1637972558
Something So Strong
Crowded House
1637972087
Torn
Natalie Imbruglia
1637971686
Call Me (Single Version / Theme From The Paramount Picture American Gigolo)
Blondie
1637971499
Shout
Tears for Fears
1637970669
Breakfast at Tiffany's
Deep Blue Something
1637970429
About 101.7 WSFM
101.7 WS FM (call sign: 2UUS) is an Australian radio station that broadcasts in Sidney. It is part of the Pure Gold Network and ultimately of the Australian Radio Network. The station features commercial music, hits from 1960 to about 2003, but especially from 1970 to 1999. This is why this station's slogan is "pure gold", because it plays pure gold classic hits from these decades. Its main frequency is 101.7 MHz on the FM band. However, it has two repeaters on the outer suburbs of Sidney:88.3 MHz in the Macarthur region, and 99.1 MHz centered in the Richmond/Hawkesbury region.
Schedule
| Time | Program |
| --- | --- |
| 5:30 a.m. - 9 a.m. | Jonesy & Amanda |
| 9 a.m. - noon | Mike Hammond |
| noon - 4 p.m. | Steve Fitton |
| 4 p.m. - 7 p.m. | Zoe Sheridan |
| Time | Program |
| --- | --- |
| 5:30 a.m. - 9 a.m. | Jonesy & Amanda |
| 9 a.m. - noon | Mike Hammond |
| noon - 4 p.m. | Steve Fitton |
| 4 p.m. - 7 p.m. | Zoe Sheridan |
| Time | Program |
| --- | --- |
| 5:30 a.m. - 9 a.m. | Jonesy & Amanda |
| 9 a.m. - noon | Mike Hammond |
| noon - 4 p.m. | Steve Fitton |
| 4 p.m. - 7 p.m. | Zoe Sheridan |
| Time | Program |
| --- | --- |
| 5:30 a.m. - 9 a.m. | Jonesy & Amanda |
| 9 a.m. - noon | Mike Hammond |
| noon - 4 p.m. | Steve Fitton |
| 4 p.m. - 7 p.m. | Zoe Sheridan |
| Time | Program |
| --- | --- |
| 5:30 a.m. - 9 a.m. | Jonesy & Amanda |
| 9 a.m. - noon | Mike Hammond |
| noon - 4 p.m. | Steve Fitton |
| 4 p.m. - 7 p.m. | Zoe Sheridan |
| Time | Program |
| --- | --- |
| 6 a.m. - 9 a.m. | Jonesy & Amanda |
| Time | Program |
| --- | --- |
| 6 a.m. - 9 a.m. | Jonesy & Amanda |
Contacts
Website:&nbspwww.wsfm.com.au
Address:&nbsp3 Byfield St, North Ryde 2113 Sydney, Australia
Telephone:&nbsp+61 139736
Email:&nbspjam@wsfm.com.au
Related Stations
Podcasts
Radio Stations by Genre
Twitter