WDR 2 Rhein und Ruhr live
Wir sind der Westen.
Now playing:
Playlist
All We Need Is Love (feat. Jake Isaac)
Stefanie Heinzmann
1660787223
Applaus, Applaus (Radio Edit)
Sportfreunde Stiller
1660787032
Serotonin
Tom Walker
1660786752
So Emotional (Edited Remix)
Whitney Houston
1660786502
As It Was
Harry Styles
1660786342
Rather Be You
Tom Gregory
1660786112
Real to Me
Brian McFadden
1660785821
Perfect Moment
Network Music Ensemble
1660785691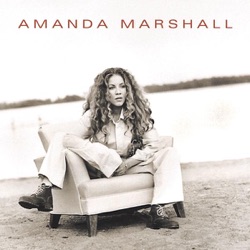 Let It Rain
Amanda Marshall
1660785421
Keeps Me Going
BANNERS
1660785241
About WDR 2 Rhein und Ruhr
WDR 2 begleitet Sie bestens gut durch den Tag – und durch alle Facetten des Lebens: Mit hochaktuellen Informationen, mitreißender Sportberichterstattung, intelligenter Unterhaltung und bester Popmusik ist WDR 2 der aktuellste Tagesbegleiter für NRW.
Schedule
| Time | Program |
| --- | --- |
| midnight - 5 a.m. | ARD Popnacht |
| 5 a.m. - 9 a.m. | WDR 2 Der Morgen - Sabine Heinrich |
| 9 a.m. - 1 p.m. | WDR 2 Der Vormittag - Jürgen Mayer |
| 1 p.m. - 3 p.m. | WDR 2 Das Mittagsmagazin - Ralph Günther |
| 3 p.m. - 7 p.m. | WDR 2 Der Nachmittag - Thorsten Schorn |
| 7 p.m. - 8 p.m. | WDR 2 Jörg Thadeusz - Jörg Thadeusz |
| 8 p.m. - 11:30 p.m. | WDR 2 POP! - Mike Litt |
| 11:30 p.m. - midnight | WDR 2 Berichte von heute |
| Time | Program |
| --- | --- |
| midnight - 5 a.m. | ARD Popnacht |
| 5 a.m. - 9 a.m. | WDR 2 Der Morgen - Sabine Heinrich |
| 9 a.m. - 1 p.m. | WDR 2 Der Vormittag - Jürgen Mayer |
| 1 p.m. - 3 p.m. | WDR 2 Das Mittagsmagazin - Ralph Günther |
| 3 p.m. - 7 p.m. | WDR 2 Der Nachmittag - Thorsten Schorn |
| 7 p.m. - 8 p.m. | WDR 2 Jörg Thadeusz - Jörg Thadeusz |
| 8 p.m. - 11:30 p.m. | WDR 2 POP! - Mike Litt |
| 11:30 p.m. - midnight | WDR 2 Berichte von heute |
| Time | Program |
| --- | --- |
| midnight - 5 a.m. | ARD Popnacht |
| 5 a.m. - 9 a.m. | WDR 2 Der Morgen - Sabine Heinrich |
| 9 a.m. - 1 p.m. | WDR 2 Der Vormittag - Jürgen Mayer |
| 1 p.m. - 3 p.m. | WDR 2 Das Mittagsmagazin - Ralph Günther |
| 3 p.m. - 7 p.m. | WDR 2 Der Nachmittag - Thorsten Schorn |
| 7 p.m. - 8 p.m. | WDR 2 Jörg Thadeusz - Jörg Thadeusz |
| 8 p.m. - 11:30 p.m. | WDR 2 POP! - Mike Litt |
| 11:30 p.m. - midnight | WDR 2 Berichte von heute |
| Time | Program |
| --- | --- |
| midnight - 5 a.m. | ARD Popnacht |
| 5 a.m. - 9 a.m. | WDR 2 Der Morgen - Sabine Heinrich |
| 9 a.m. - 1 p.m. | WDR 2 Der Vormittag - Jürgen Mayer |
| 1 p.m. - 3 p.m. | WDR 2 Das Mittagsmagazin - Ralph Günther |
| 3 p.m. - 7 p.m. | WDR 2 Der Nachmittag - Thorsten Schorn |
| 7 p.m. - 8 p.m. | WDR 2 Jörg Thadeusz - Jörg Thadeusz |
| 8 p.m. - 11:30 p.m. | WDR 2 POP! - Mike Litt |
| 11:30 p.m. - midnight | WDR 2 Berichte von heute |
| Time | Program |
| --- | --- |
| midnight - 5 a.m. | ARD Popnacht |
| 5 a.m. - 9 a.m. | WDR 2 Der Morgen - Sabine Heinrich |
| 9 a.m. - 1 p.m. | WDR 2 Der Vormittag - Jürgen Mayer |
| 1 p.m. - 3 p.m. | WDR 2 Das Mittagsmagazin - Ralph Günther |
| 3 p.m. - 8 p.m. | WDR 2 Der Nachmittag - Marco Schreyl |
| 8 p.m. - 11:30 p.m. | WDR 2 POP! - Mike Litt |
| 11:30 p.m. - midnight | WDR 2 Berichte von heute |
| Time | Program |
| --- | --- |
| midnight - 6 a.m. | ARD Popnacht |
| 6 a.m. - 9 a.m. | WDR 2 Der Morgen - Marco Schreyl |
| 9 a.m. - 2 p.m. | WDR 2 Die Steffi Neu Show - Johannes Simon |
| 2 p.m. - 6 p.m. | WDR 2 Liga Live - Sven Pistor |
| 6 p.m. - midnight | WDR 2 Hausparty - Michael Westerhoff |
| Time | Program |
| --- | --- |
| midnight - 6 a.m. | ARD Popnacht |
| 6 a.m. - 8 a.m. | WDR 2 Der Sonntagmorgen - Udo Vieth |
| 8 a.m. - 9 a.m. | WDR 2 Sonntagsfragen - Gisela Steinhauer |
| 9 a.m. - 2 p.m. | WDR 2 Die Sonntagsshow - Marco Schreyl |
| 2 p.m. - 8 p.m. | WDR 2 Sonntag Live - Sven Pistor |
| 8 p.m. - midnight | WDR 2 Weltzeit |
Related Stations
Radio Stations by Genre
Twitter