VRT Radio 2 Antwerpen live
De Grootste Familie
Now playing:
Playlist
Joyride
Roxette
1590819131
Wat Een Nare Week
Sebastiaan
1590818541
Lovefool
The Cardigans
1590818138
Wild Kind (feat. Diggy Dex)
Eva de Roovere
1590817879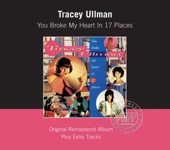 Breakaway
Tracey Ullman
1590817474
The Way
Dina Ayada
1590817283
Het Maakt Niet Uit
André Hazes Jr.
1590816784
Sweet but Psycho
Ava Max
1590816184
Amalfi
Hooverphonic
1590815245
I Don't Care (Je m'en moque)
Ycare
1590814561
About VRT Radio 2 Antwerpen
Radio 2 is een Vlaamse radiozender van de openbare omroep VRT. De zender wordt ingericht door de Vlaamse overheid.
De muziek is herkenbaar en melodisch. Allerlei genres van de jaren zestig tot heden komen aan bod. Er worden heel wat Nederlandstalige nummers gespeeld.
Radio 2 is volgens de jongste cijfers (september-december 2018) van het CIM de meest beluisterde zender in Vlaanderen met een marktaandeel van 30,22%.
Related Stations
Podcasts
Radio Stations by Genre
Twitter