The Roots live
Free form Album Rock
Now playing:
Playlist
Every Night
Paul McCartney
1603457668
Dreadlock Holiday
10cc
1603457407
Can't Find the Judge
Gary Wright
1603456966
Bridge of Sighs (2007 Remaster)
Robin Trower
1603456665
Penthouse Pauper
Creedence Clearwater Revival
1603456454
Glendale Train
New Riders of the Purple Sage
1603456274
Country Comfort
Elton John
1603455953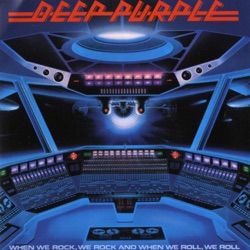 Hush
Deep Purple
1603455682
With a Little Help From My Friends
Joe Cocker
1603455241
Nights In White Satin (The Night)
The Moody Blues
1603454819
About The Roots
At The Roots, we are the album collection you wish you still had. If you grew up listening to the radio in the late 1960s and 70s you remember listening to entire albums because the deep tracks were the songs you really connected with. Not the over played "hit" songs that ended up on Top 40 and Classic Rock stations. We dig deep into our collection of over 5,000 vinyl LPs and CDs to find those deep tracks you never seem to hear anymore. Come take a trip back to the first generation of Free Form Album Rock. Our DJs were there when it all started broadcasting on stations in St. Louis and Los Angeles.
Contacts
Website: www.theroots.fm
Address: 1250 Hanley Ind Ct. St. Louis, MO 63144
Telephone: 314395-8918
Email: john@theroots.fm
Related Stations
Radio Stations by Genre