Smooth Radio London 102.2 live
Your relaxing music mix
Now playing:
Playlist
Rhythm Of The Night (From "The Last Dragon" Soundtrack)
DeBarge
1643103379
Let's Stay Together
Al Green
1643103199
The Most Beautiful Girl in the World
The Meercats
1643102999
Dreams
Fleetwood Mac
1643102768
It Must Be Love
Madness
1643102508
Being With You
Smokey Robinson
1643102288
Drive
The Cars
1643102088
Jolene
Dolly Parton
1643101888
To the Moon & Back
Savage Garden
1643101658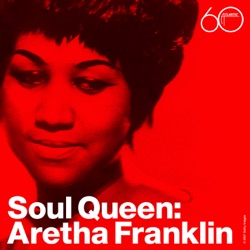 I Say a Little Prayer
Aretha Franklin
1643101458
About Smooth Radio London 102.2
Smooth Radio London 102.2 is an adult contemporary radio station streaming from London, United Kingdom. This station is available on DAB across London, Central Scotland, the North East of England, South Wales and the Severn Estuary, Yorkshire and the West Midlands, as well as on Freeview channel 718.
The station replaced 102.2 Jazz FM and it was aired for the first time on 7 June 2005 as Smooth FM. It was launched offering 40 minutes of non-stop music every hour without commercial interruptions. However, due to low audience figures it was closed on 23 March 2007 and relaunched the following Monday as 102.2 Smooth Radio, with a target of listeners of age 50 and above.
Since 2010 this station is named Smooth Radio London 102.2, due to it being merged to the mationwide Smooth Radio. Smooth Radio London 102.2 is currently opearted by Global Radio as part of the Smooth radio network.
Schedule
| Time | Program |
| --- | --- |
| 1 a.m. - 6 a.m. | Paul Hollins |
| 6 a.m. - 10 a.m. | Smooth Breakfast with Gary King |
| 10 a.m. - 1 p.m. | Kate Garraway |
| 1 p.m. - 4 p.m. | Paul Phear |
| 4 p.m. - 7 p.m. | The Smooth Drive Home with Tina Hobley |
| 7 p.m. - 10 p.m. | The Smooth Sanctuary at Seven with Gary Vincent |
| 10 p.m. - 1 a.m. | The Smooth Late Show with Martin Collins |
| Time | Program |
| --- | --- |
| 1 a.m. - 6 a.m. | Paul Hollins |
| 6 a.m. - 10 a.m. | Smooth Breakfast with Gary King |
| 10 a.m. - 1 p.m. | Kate Garraway |
| 1 p.m. - 4 p.m. | Paul Phear |
| 4 p.m. - 7 p.m. | The Smooth Drive Home with Tina Hobley |
| 7 p.m. - 10 p.m. | The Smooth Sanctuary at Seven with Gary Vincent |
| 10 p.m. - 1 a.m. | The Smooth Late Show with Martin Collins |
| Time | Program |
| --- | --- |
| 6 a.m. - 10 a.m. | Smooth Breakfast with Gary King |
| 10 a.m. - 1 p.m. | Kate Garraway |
| 1 p.m. - 4 p.m. | Paul Phear |
| 4 p.m. - 7 p.m. | The Smooth Drive Home with Tina Hobley |
| 7 p.m. - 10 p.m. | The Smooth Sanctuary at Seven with Gary Vincent |
| 10 p.m. - 1 a.m. | The Smooth Late Show with Martin Collins |
| Time | Program |
| --- | --- |
| 1 a.m. - 6 a.m. | Paul Hollins |
| 6 a.m. - 10 a.m. | Smooth Breakfast with Gary King |
| 10 a.m. - 1 p.m. | Kate Garraway |
| 1 p.m. - 4 p.m. | Paul Phear |
| 4 p.m. - 7 p.m. | The Smooth Drive Home with Tina Hobley |
| 7 p.m. - 10 p.m. | The Smooth Sanctuary at Seven with Gary Vincent |
| 10 p.m. - 1 a.m. | The Smooth Late Show with Martin Collins |
| Time | Program |
| --- | --- |
| 1 a.m. - 6 a.m. | Paul Hollins |
| 6 a.m. - 10 a.m. | Smooth Breakfast with Gary King |
| 10 a.m. - 1 p.m. | Kate Garraway |
| 1 p.m. - 4 p.m. | Paul Phear |
| 4 p.m. - 7 p.m. | The Smooth Drive Home with Tina Hobley |
| 7 p.m. - 10 p.m. | The Smooth Sanctuary at Seven with Gary Vincent |
| 10 p.m. - 1 a.m. | The Smooth Late Show with Martin Collins |
| Time | Program |
| --- | --- |
| 1 a.m. - 6 a.m. | Dave Brown |
| 6 a.m. - 10 a.m. | Eamonn Kelly |
| 10 a.m. - 2 p.m. | Myleene Klass |
| 2 p.m. - 6 p.m. | Gary King |
| 6 p.m. - 10 p.m. | The Smooth Sanctuary With Paul Phear |
| 10 p.m. - 1 a.m. | The Smooth Late Show with Danny Pietroni |
| Time | Program |
| --- | --- |
| 1 a.m. - 6 a.m. | Dave Brown |
| 6 a.m. - 10 a.m. | Eamonn Kelly |
| 10 a.m. - 2 p.m. | Tina Hobley |
| 2 p.m. - 6 p.m. | Margherita Taylor |
| 6 p.m. - 10 p.m. | The Smooth Sanctuary with Gary Vincent |
| 10 p.m. - 1 a.m. | The Smooth Late Show with Danny Pietroni |
Contacts
Website:&nbspwww.smoothradio.co.uk/
Address:&nbsp30 Leicester Square, London, WC2H 7LA
Telephone:&nbsp0207 766 6000
Email:&nbspCustomer.Support@Global.com
Related Stations
Radio Stations by Genre
Twitter