Rock FM live
No somos un ejemplo a seguir, pero... gracias por hacerlo
Now playing:
Playlist
Space Oddity
David Bowie
1614569030
Bitch
Meredith Brooks
1614568789
Another Brick In the Wall, Pt. 2
Pink Floyd
1614568537
Europa (Earth's Cry Heaven's Smile)
Santana
1614568266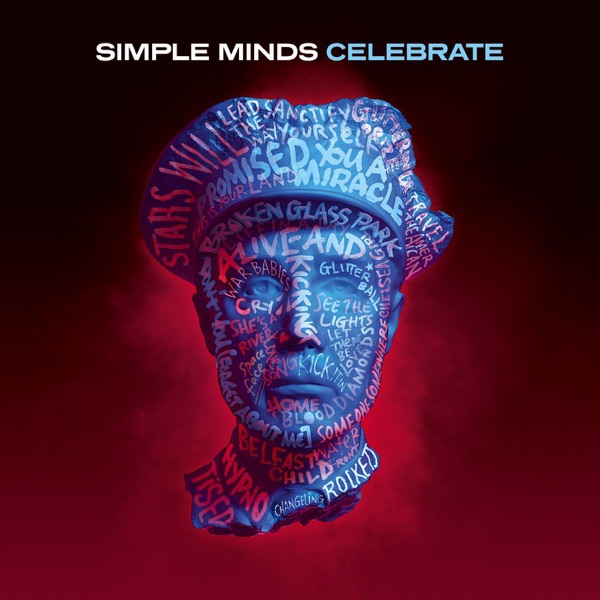 Don't You (Forget About Me) [Remastered]
Simple Minds
1614567852
Killing In the Name
Rage Against the Machine
1614567541

21 Guns
Green Day
1614567310
So Lonely
The Police
1614567008
Come As You Are
Nirvana
1614566788
Difficult To Cure
Rainbow
1614566476
About Rock FM
Rock Fm es una emisora de radio española del Grupo COPE. Empezó sus emisiones en 2004 con el nombre de Rock & Gol y su programación basada en deportes y música rock. En 2011 adquiere su denominación y formato actual y se convierte exclusivamente en una radio musical.
Es una de las radios temáticas más escuchadas en España, con varias frecuencias distribuidas por todo el territorio. Su enfoque está totalmente en la música y es conocida por sus bloques de una hora de música sin pausas divididos por solamente 6 minutos de publicidad entre ellos.
Programas en destaque
El Pirata y su banda
Marta Vázquez
Diego Cardeña
El Decálogo de Mariskal
RockFM Motel
Frequencies
101.7 FM

89.8 FM

93.1 FM

93.0 FM

89.7 FM

106.9 FM

103.2 FM

94.2 FM

97.9 FM

94.9 FM

105.6 FM

90.7 FM

96.8 FM

91.3 FM

95.2 FM

107.6 FM
Schedule
| Time | Program |
| --- | --- |
| midnight - 6 a.m. | RockFM Noche |
| 6 a.m. - 10 a.m. | El Pirata y su banda |
| 10 a.m. - 2:30 p.m. | Marta Vázquez |
| 2:30 p.m. - 5 p.m. | Diego Cardeña |
| 5 p.m. - 9 p.m. | Raúl Carnicero |
| 9 p.m. - midnight | RockFM Motel |
| Time | Program |
| --- | --- |
| midnight - 6 a.m. | RockFM Noche |
| 6 a.m. - 10 a.m. | El Pirata y su banda |
| 10 a.m. - 2:30 p.m. | Marta Vázquez |
| 2:30 p.m. - 5 p.m. | Diego Cardeña |
| 5 p.m. - 9 p.m. | Raúl Carnicero |
| 9 p.m. - midnight | RockFM Motel |
| Time | Program |
| --- | --- |
| midnight - 6 a.m. | RockFM Noche |
| 6 a.m. - 10 a.m. | El Pirata y su banda |
| 10 a.m. - 2:30 p.m. | Marta Vázquez |
| 2:30 p.m. - 5 p.m. | Diego Cardeña |
| 5 p.m. - 9 p.m. | Raúl Carnicero |
| 9 p.m. - midnight | RockFM Motel |
| Time | Program |
| --- | --- |
| midnight - 1 a.m. | El Decálogo de Mariskal |
| 1 a.m. - 6 a.m. | RockFM Noche |
| 6 a.m. - 10 a.m. | El Pirata y su banda |
| 10 a.m. - 2:30 p.m. | Marta Vázquez |
| 2:30 p.m. - 5 p.m. | Diego Cardeña |
| 5 p.m. - 9 p.m. | Raúl Carnicero |
| 9 p.m. - midnight | RockFM Motel |
| Time | Program |
| --- | --- |
| midnight - 1 a.m. | Música para animales |
| 1 a.m. - 6 a.m. | RockFM Noche |
| 6 a.m. - 10 a.m. | El Pirata y su banda |
| 10 a.m. - 2:30 p.m. | Marta Vázquez |
| 2:30 p.m. - 5 p.m. | Diego Cardeña |
| 5 p.m. - 9 p.m. | Raúl Carnicero |
| 9 p.m. - midnight | RockFM Motel |
| Time | Program |
| --- | --- |
| midnight - 9 a.m. | RockFM Noche |
| 9 a.m. - 2 p.m. | Carlos Medina |
| 2 p.m. - 6 p.m. | Alberto Mazcuñán |
| 6 p.m. - 10 p.m. | Jorge Plané |
| 10 p.m. - midnight | RockFM Fin de Semana |
| Time | Program |
| --- | --- |
| midnight - 9 a.m. | RockFM Noche |
| 9 a.m. - 2 p.m. | Carlos Medina |
| 2 p.m. - 6 p.m. | Alberto Mazcuñán |
| 6 p.m. - 10 p.m. | Jorge Plané |
| 10 p.m. - midnight | Little Steven's Underground Garage |
Contacts
Website:&nbsphttps://www.rockfm.fm
Address:&nbspC/ Alfonso XI, 4 - 28014 Madrid España
Telephone:&nbsp+34 900 50 17 99
Email:&nbsprockfm@rockfm.fm
Related Stations
Podcasts
Radio Stations by Genre
Twitter