Radio Veronica live
De hits van je leven
Now playing:
Playlist
1 Nacht alleen
Doe Maar
1611135747
Is It Any Wonder?
Keane
1611135566
Brick House
The Commodores
1611135398
All My Friends
The Revivalists
1611135171
Soul With a Capital "S"
Tower Of Power
1611134628
Bad Liar
Imagine Dragons
1611134338

What a Fool Believes
The Doobie Brothers
1611134136
Just a Girl
No Doubt
1611133932
Pink Elephants
Family Portrait
1611133574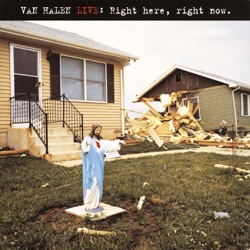 Jump
Van Halen
1611133363
About Radio Veronica
Radio Veronica is een Nederlandse commerciële radiozender van Talpa Radio, die voornamelijk pop- en rockmuziek van de jaren 80 van de 20e eeuw en later draait.
Radio Veronica in zijn huidige vorm werd op 31 augustus 2003 gecreëerd door een fusie van het kabelstation Radio Veronica van de Vereniging Veronica en de gouden oldiestation Radio 103 van Sky Radio Ltd.
Het station is vergelijkbaar met Sky Radio door hun gelijkenis van decennia (1980 - vandaag). Het enige verschil is dat Sky geen "rockmuziek" speelt.
Frequencies
91.6 FM

103.2 FM

97.7 FM

103.0 FM

94.0 FM

96.6 FM

96.3 FM

103.1 FM
Related Stations
Podcasts
Radio Stations by Genre