Radio One 103.7 FM live
Now playing:
Playlist
High Hopes
Panic! At the Disco
1596405727
What a Man Gotta Do
Jonas Brothers
1596405549
Live Without Your Love
Love Regenerator
1596405315
Moves (feat. Snoop Dogg)
Olly Murs
1596405155
Want To Want Me
Jason Derulo
1596404914
I'm Ready
Sam Smith
1596404723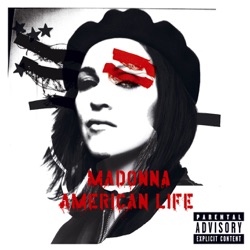 Hollywood
David Guetta & Madonna
1596404495
Locked Away (feat. Adam Levine)
R. City
1596404262
Girlfriend
Charlie Puth
1596404095
Adventure of a Lifetime
Coldplay
1596403861
About Radio One 103.7 FM
La estación precursora de Radio One, FM Amadeus, inicia sus emisiones en abril de 2004 dedicándose a la música clásica.
El 15 de octubre de 2014, el Grupo Indalo adquirió esta frecuencia y le cambió el nombre a Radio One 103.7, orientando su programación a un público contemporáneo con clásicos de los 90's y canciones actuales en inglés.
Actualmente su actividad se centra principalmente en la emisión de más éxitos actuales en inglés, dejando un poco de lado las grandes canciones de los 90s.
Programas destacados
Trasnoche OneMorning Time
Segunda Mañana de One
El Regreso
Weekend Radio One
Locutores principales
Germán Mallo
Diego Poggi
Agustina Casanova
Damián Muñoz
Romina Carballo
Related Stations
Radio Stations by Genre
Twitter