NOSTALGIE live
Nostalgie les plus grandes chansons
Now playing:
Playlist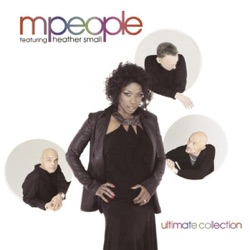 Moving On Up
M People
1603463447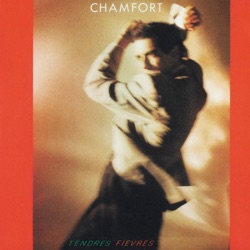 La fièvre dans le sang
Alain Chamfort
1603463187
Voyage voyage
Desireless
1603462937
Alive and Kicking
Simple Minds
1603462746
Show Me Love
Robin S.
1603462556
Un autre monde (Remasterisé en 2015)
Téléphone
1603462246
Video Killed the Radio Star
The Buggles
1603462056
Ambalaba
Maxime Le Forestier
1603461846
Sweet Dreams (Are Made of This)
Aretha Franklin & Eurythmics
1603461626
Carmina Burana - O Fortuna
L'orchestre national de Lituanie
1603461556
About NOSTALGIE
Nostalgie est une station de radio FM française qui fait partie de NRJ Group. Comme son nom l'indique, Nostalgie diffuse les plus grandes chansons essentiellement des années 60 à 90, aussi bien d'artistes français tels que Jean-Jacques Goldman, Daniel Balavoine, Michel Berger, Michel Sardou, Johnny Hallyday, France Gall, qu'internationaux comme U2, Bob Marley, Abba, Madonna, etc. 
Nostalgie compte également près de quarante webradios sur lesquelles vous retrouverez vos articles favoris.
Principaux programmes et Podcasts
Les Matins Qui Chantent
Les plus Grandes Chansons
100% Vinyle
Nostalgie Generation 80
Nostalgie Disco Fever
Nostalgie Week End
Animateurs principaux
Philippe Llado
Sandy Oullion
André Micheau
Bruno Gilbert
Guilhaume Aubert
Patrick Couveignes
Denis Marquet
Frequencies
90.4 FM

99.7 FM

92.9 FM

99.5 FM

93.4 FM

97.6 FM

94.1 FM

100.0 FM

106.4 FM

103.0 FM

93.1 FM

90.3 FM

90.5 FM

96.8 FM

93.5 FM

96.2 FM

105.0 FM

91.0 FM

95.5 FM
Schedule
| Time | Program |
| --- | --- |
| midnight - 2 a.m. | Nostalgie Disco Fever |
| 2 a.m. - 5 a.m. | Nostalgie: Les plus grandes chansons |
| 5 a.m. - 6 a.m. | Nostalgie: Les plus grandes chansons |
| 6 a.m. - 9 a.m. | Philippe et Sandy |
| 9 a.m. - noon | Nostalgie - avec André Micheau |
| noon - 4 p.m. | Nostalgie - avec Patrick Couveignes |
| 4 p.m. - 8 p.m. | Nostalgie - avec Bruno Gilbert |
| 8 p.m. - 9 p.m. | 100% Vinyle |
| 9 p.m. - midnight | Nostalgie Generation 80 |
| Time | Program |
| --- | --- |
| midnight - 2 a.m. | Nostalgie Disco Fever |
| 2 a.m. - 5 a.m. | Nostalgie: Les plus grandes chansons |
| 5 a.m. - 6 a.m. | Nostalgie: Les plus grandes chansons - avec Denis Marquet |
| 6 a.m. - 9 a.m. | Philippe et Sandy |
| 9 a.m. - noon | Nostalgie - avec André Micheau |
| noon - 4 p.m. | Nostalgie - avec Patrick Couveignes |
| 4 p.m. - 8 p.m. | Nostalgie - avec Bruno Gilbert |
| 8 p.m. - 9 p.m. | 100% Vinyle |
| 9 p.m. - midnight | Nostalgie Generation 80 |
| Time | Program |
| --- | --- |
| midnight - 2 a.m. | Nostalgie Disco Fever |
| 2 a.m. - 5 a.m. | Nostalgie: Les plus grandes chansons |
| 5 a.m. - 6 a.m. | Nostalgie: Les plus grandes chansons - avec Denis Marquet |
| 6 a.m. - 9 a.m. | Philippe et Sandy |
| 9 a.m. - noon | Nostalgie - avec André Micheau |
| noon - 4 p.m. | Nostalgie - avec Patrick Couveignes |
| 4 p.m. - 8 p.m. | Nostalgie - avec Bruno Gilbert |
| 8 p.m. - 9 p.m. | 100% Vinyle |
| 9 p.m. - midnight | Nostalgie Generation 80 |
| Time | Program |
| --- | --- |
| midnight - 2 a.m. | Nostalgie Disco Fever |
| 2 a.m. - 5 a.m. | Nostalgie: Les plus grandes chansons |
| 5 a.m. - 6 a.m. | Nostalgie: Les plus grandes chansons - avec Denis Marquet |
| 6 a.m. - 9 a.m. | Philippe et Sandy |
| 9 a.m. - noon | Nostalgie - avec André Micheau |
| noon - 4 p.m. | Nostalgie - avec Patrick Couveignes |
| 4 p.m. - 8 p.m. | Nostalgie - avec Bruno Gilbert |
| 8 p.m. - 9 p.m. | 100% Vinyle |
| 9 p.m. - midnight | Nostalgie Generation 80 |
| Time | Program |
| --- | --- |
| midnight - 2 a.m. | Nostalgie Disco Fever |
| 2 a.m. - 5 a.m. | Nostalgie: Les plus grandes chansons |
| 5 a.m. - 6 a.m. | Nostalgie: Les plus grandes chansons - avec Denis Marquet |
| 6 a.m. - 9 a.m. | Philippe et Sandy |
| 9 a.m. - noon | Nostalgie - avec André Micheau |
| noon - 4 p.m. | Nostalgie - avec Patrick Couveignes |
| 4 p.m. - 8 p.m. | Nostalgie - avec Bruno Gilbert |
| 8 p.m. - 9 p.m. | 100% Vinyle |
| 9 p.m. - midnight | Nostalgie Generation 80 |
| Time | Program |
| --- | --- |
| midnight - 2 a.m. | Nostalgie Disco Fever |
| 2 a.m. - 5 a.m. | Nostalgie: Les plus grandes chansons |
| 5 a.m. - 6 a.m. | Nostalgie: Les plus grandes chansons - avec Denis Marquet |
| 6 a.m. - noon | Nostalgie Week End - avec Olivier Louvet |
| noon - 6 p.m. | Nostalgie Week End - avec Frédéric Feder |
| 6 p.m. - 9 p.m. | Nostalgie Week End - avec Christophe Ravet |
| 9 p.m. - midnight | Nostalgie Dance Collector |
| Time | Program |
| --- | --- |
| midnight - 2 a.m. | Nostalgie Disco Fever |
| 2 a.m. - 5 a.m. | Nostalgie: Les plus grandes chansons |
| 5 a.m. - 6 a.m. | Nostalgie: Les plus grandes chansons |
| 6 a.m. - noon | Nostalgie Week End - avec Olivier Louvet |
| noon - 6 p.m. | Nostalgie Week End - avec Frédéric Feder |
| 6 p.m. - midnight | Nostalgie Week End: Dimanche - avec Christophe Ravet |