Radio Marca Barcelona live
El deporte que se vive
Now playing:
Playlist
Sorority Row
Philkilldajester
1664498358
Outsiders
Franz Ferdinand
1664497226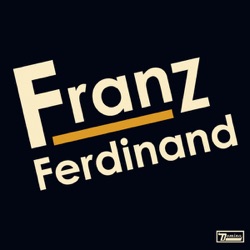 The Dark of the Matinée
Franz Ferdinand
1664497026
Gloria als Herois
Benjamin Estacio
1664496936
Himne del R.C.D. Espanyol / Himno del R.C.D. Español (Versión Clásica)
Jose Guardiola
1664495695
We Don't Have to Dance
Andy Black
1664495515

Blue (Da Ba Dee)
Eiffel 65
1664494534
L'amour Toujours
Gigi d'Agostino
1664494394
Katchi
Ofenbach
1664493873
Summer of '69
Bryan Adams
1664493643
About Radio Marca Barcelona
Radio Marca Barcelona tiene su origen en el diario Marca, uno de los períodos líderes en la prensa española. Pertenece al Grupo Unidad Editorial y emite en Barcelona en la frecuencia 89.1 FM.
Es una radio temática dedicada al deporte durante 24h. Radio Marca Barcelona pone especial enfoque en la actividad deportiva en esta ciudad. Uno de sus programas de mayor éxito es Pericosonline, con Francesc Via, que sigue toda la actualidad del R.C.D. Espanyol.
Contacts
Website:&nbspwww.radiomarcabarcelona.com/
Address:&nbspAvda. Diagonal 460 3, 08006 Barcelona - España
Telephone:&nbsp+34 934 15 30 06
Email:&nbspinfo@radiomarcabarcelona.com
Related Stations
Radio Stations by Genre
Twitter