CHERIE FM live
Chérie FM La Plus Belle Musique
Now playing:
Playlist
Avant toi
Vitaa
1614294192
Maria Maria (Radio Edit) [feat. The Product G&B]
Santana
1614294011
Titre 30
Indochine
1614293800
Listen to Your Heart (Edmee's Unplugged Vocal Edit)
DHT
1614293479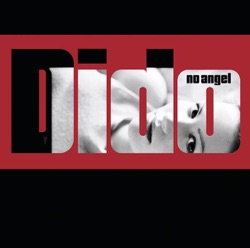 Here With Me
Dido
1614293229
Si on disait
M. Pokora
1614293038
Cowboys and Angels
Aretha Franklin & George Michael
1614292657
Human
Rag'n'Bone Man
1614292456
Se Bastasse Una Canzone
Anastacia & Eros Ramazzotti
1614292165
Si t'étais là
Louane
1614292015
About CHERIE FM
Chérie FM est une station de radio musicale appartenant au groupe de radio NRJ, plutôt orientée vers un public féminin. Tout comme sur NRJ, les rotations sont très courtes et la musique représente 70% du programme diffusé durant la journée. On y passe surtout de la variété internationale et des chansons pop-rock, des années 60 à nos joueurs, d'artistes internationaux comme Céline Dion, Angèle, ou français comme par exemple Louane ou Christophe Maé.
Principaux programmes
Le Reveil Chérie
Le club Chérie
Stefan CAZA
Julien Haultcoeur
Chérie Zen
Animateurs principaux
Julien Haultcoeur
Alexandre Devoise
Sophie Coste
Stefan Caza
Didier Bonicel
Angelique
Frequencies
91.3 FM

100.1 FM

106.2 FM

103.9 FM

105.3 FM
Schedule
| Time | Program |
| --- | --- |
| 6 a.m. - 9 a.m. | Le Réveil Chérie - avec Sophie Coste et Alexandre Devoise |
| 9 a.m. - noon | Caroline Alexy |
| noon - 1 p.m. | Chérie Lunch - avec Iris Mittenaere |
| 1 p.m. - 5 p.m. | Richard Philteur |
| 5 p.m. - 8 p.m. | Le Club Chérie - avec Didier Bonicel |
| 8 p.m. - midnight | Chérie Zen - avec Angélique |
| Time | Program |
| --- | --- |
| 6 a.m. - 9 a.m. | Le Réveil Chérie - avec Sophie Coste et Alexandre Devoise |
| 9 a.m. - noon | Caroline Alexy |
| noon - 1 p.m. | Chérie Lunch - avec Iris Mittenaere |
| 1 p.m. - 5 p.m. | Richard Philteur |
| 5 p.m. - 8 p.m. | Le Club Chérie - avec Didier Bonicel |
| 8 p.m. - midnight | Chérie Zen - avec Angélique |
| Time | Program |
| --- | --- |
| 6 a.m. - 9 a.m. | Le Réveil Chérie - avec Sophie Coste et Alexandre Devoise |
| 9 a.m. - noon | Caroline Alexy |
| noon - 1 p.m. | Chérie Lunch - avec Iris Mittenaere |
| 1 p.m. - 5 p.m. | Richard Philteur |
| 5 p.m. - 8 p.m. | Le Club Chérie - avec Didier Bonicel |
| 8 p.m. - midnight | Chérie Zen - avec Angélique |
| Time | Program |
| --- | --- |
| 6 a.m. - 9 a.m. | Le Réveil Chérie - avec Sophie Coste et Alexandre Devoise |
| 9 a.m. - noon | Caroline Alexy |
| noon - 1 p.m. | Chérie Lunch - avec Iris Mittenaere |
| 1 p.m. - 5 p.m. | Richard Philteur |
| 5 p.m. - 8 p.m. | Le Club Chérie - avec Didier Bonicel |
| 8 p.m. - midnight | Chérie Zen - avec Angélique |
| Time | Program |
| --- | --- |
| 6 a.m. - 9 a.m. | Le Réveil Chérie - avec Sophie Coste et Alexandre Devoise |
| 9 a.m. - noon | Caroline Alexy |
| noon - 1 p.m. | Chérie Lunch - avec Iris Mittenaere |
| 1 p.m. - 5 p.m. | Richard Philteur |
| 5 p.m. - 8 p.m. | Le Club Chérie - avec Didier Bonicel |
| 8 p.m. - midnight | Chérie Zen - avec Angélique |
| Time | Program |
| --- | --- |
| 6 a.m. - noon | Stefan Caza |
| noon - 6 p.m. | Le week-end avec Gilles Marino |
| 6 p.m. - 8 p.m. | Cyrille Laporte |
| 8 p.m. - midnight | Chérie Zen (Le Week-end) - avec Cyrille Laporte |
| Time | Program |
| --- | --- |
| 6 a.m. - noon | Stefan Caza |
| noon - 6 p.m. | Le week-end avec Gilles Marino |
| 6 p.m. - 8 p.m. | Cyrille Laporte |
| 8 p.m. - midnight | Chérie Zen (Le Week-end) - avec Cyrille Laporte |
Related Stations
Podcasts
Radio Stations by Genre
Twitter