Playlist
Summer Is Magic
Playahitty
1596710278
Another Brick In the Wall Part Ii
Mac Floyd
1596709845
One Way or Another
Blondie
1596709634
It's My Life
Bon Jovi
1596709406
Da Ya Think I'm Sexy?
Rod Stewart
1596709075
The Reason
Hoobastank
1596708835
Toxic
Britney Spears
1596708445
Queen of Hearts
Juice Newton
1596708205
Beds Are Burning
Midnight Oil
1596707947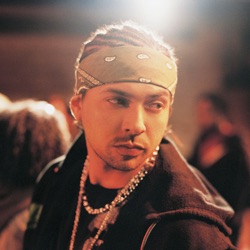 Get Busy
Sean Paul
1596707740
About 106.5 Mix
Mix 106.5 FM es una estación de radio del grupo ACIR que transmite desde y para Ciudad de México DF en esta frecuencia modular. 
Ofrece una programación musical dedicada exclusivamente a los mayores éxitos en inglés, los 80s y 90s hasta los más actuales de este milenio. Cuenta también con espacios de entretenimiento y cortos bloques informativos, en un mix de contenidos que engancha todos sus radioescuchas. Promueve, además, juegos con el público en los que regala boletos para los eventos musicales que marcan la actualidad artística mexicana.
Luisa Carrandi e Iñaki Manero son los locutores de Mix FM CDMX que no solo conducen su emisión como seleccionan la mejor playlist de canciones que hace vibrar su público.
Mix 106.5 FM se puede escuchar en vivo por internet a través del player oficial de la radio, iHeartRadio.
Contacts
Website: mixfm.mx/
Address: Montes Pirineos 770 (Entre Cabina Digital y Cabina Amor) Ciudad de México, Distrito Federal México
Telephone: (55) 5201-1700
Related Stations
Radio Stations by Genre
Twitter