KSLX Classic Rock 100.7 FM (US Only) live
The Valley's Classic Rock Radio Station
Now playing:
Playlist
Killer Queen
David Bowie & Queen
1618946566
Crazy Little Thing Called Love
David Bowie & Queen
1618946384
Live and Let Die
Guns N' Roses
1618945847
Paradise City
Guns N' Roses
1618945484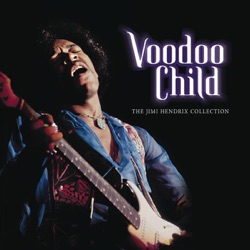 The Star-Spangled Banner
Jimi Hendrix
1618945361
Hotel California
Eagles
1618944974
Take It Easy
Eagles
1618944779
Kickstart My Heart (Live)
Mötley Crüe
1618944076
Dr. Feelgood
Mötley Crüe
1618943777
Gimme Three Steps
Lynyrd Skynyrd
1618943510
About KSLX Classic Rock 100.7 FM (US Only)
KSLX, with the branding 100.7 Classic Rock, is a radio station serving the Phoenix metro area under the ownership of Hubbard Broadcasting, Inc. It broadcasts a Classic Rock music format.
Its weekly schedule is mostly music-focused with syndicated and locally produced music shows in which the station's DJs showcase curated playlists with the greatest Rock music hits of all time. Contests, giveaways, and short news segments are also provided throughout the broadcast, and some of the station's music shows feature special entertaining segments such as the popular Food Drive segment in Mark and NeanderPaul Morning Show.
KSLX's live streaming service is limited to the USA.
Popular shows and DJs
Randi Scott
Nights with Alice Cooper
Pete Cummings
Valley Focus with Kayla Mortallaro
Mark and NeanderPaul Morning Show
Schedule
| Time | Program |
| --- | --- |
| 1 a.m. - 5 a.m. | Mike Abad |
| 5 a.m. - 10 a.m. | Mark and NeanderPaul |
| 10 a.m. - 2 p.m. | Randi Scott - Randi Scott |
| 2 p.m. - 7 p.m. | Pete Cummings - Pete Cummings |
| 7 p.m. - 11 p.m. | Russ Egan - Russ Egan |
| 11 p.m. - 1 a.m. | Nights with Alice Cooper - Alice Cooper |
| Time | Program |
| --- | --- |
| 1 a.m. - 5 a.m. | Mike Abad |
| 5 a.m. - 10 a.m. | Mark and NeanderPaul |
| 10 a.m. - 2 p.m. | Randi Scott - Randi Scott |
| 2 p.m. - 7 p.m. | Pete Cummings - Pete Cummings |
| 7 p.m. - 11 p.m. | Russ Egan - Russ Egan |
| 11 p.m. - 1 a.m. | Nights with Alice Cooper - Alice Cooper |
| Time | Program |
| --- | --- |
| 1 a.m. - 5 a.m. | Mike Abad |
| 5 a.m. - 10 a.m. | Mark and NeanderPaul |
| 10 a.m. - 2 p.m. | Randi Scott - Randi Scott |
| 2 p.m. - 7 p.m. | Pete Cummings - Pete Cummings |
| 7 p.m. - 11 p.m. | Russ Egan - Russ Egan |
| 11 p.m. - 1 a.m. | Nights with Alice Cooper - Alice Cooper |
| Time | Program |
| --- | --- |
| 1 a.m. - 5 a.m. | Mike Abad |
| 5 a.m. - 10 a.m. | Mark and NeanderPaul |
| 10 a.m. - 2 p.m. | Randi Scott - Randi Scott |
| 2 p.m. - 7 p.m. | Pete Cummings - Pete Cummings |
| 7 p.m. - 11 p.m. | Russ Egan - Russ Egan |
| 11 p.m. - 1 a.m. | Nights with Alice Cooper - Alice Cooper |
| Time | Program |
| --- | --- |
| 1 a.m. - 5 a.m. | Mike Abad |
| 5 a.m. - 10 a.m. | Mark and NeanderPaul |
| 10 a.m. - 2 p.m. | Randi Scott - Randi Scott |
| 2 p.m. - 7 p.m. | Pete Cummings - Pete Cummings |
| 7 p.m. - 11 p.m. | Russ Egan - Russ Egan |
| 11 p.m. - 1 a.m. | Nights with Alice Cooper - Alice Cooper |
| Time | Program |
| --- | --- |
| 6 a.m. - 9 a.m. | The Acoustic Storm |
| Time | Program |
| --- | --- |
| 6 a.m. - 7 a.m. | Valley Focus - Valerie More |
| 7 a.m. - 9 a.m. | Breakfast With The Beatles - Andre Gardner |
Contacts
Website:&nbspkslx.com/
Address:&nbsp1100 N. 52nd St., Phoenix, Arizona 85008, USA
Telephone:&nbsp(480) 470-5759
Email:&nbspinfo@kslx.com
Related Stations
Radio Stations by Genre
Twitter