Klassik Radio live
Now playing:
Playlist
Symphony No. 7 in a Major, Op. 92:II. Allegretto
Herbert Blomstedt, Dresden Staatskapelle & Kurt Manh
1610874841
When the Game Stands Tall
John Paesano
1610874541
Die Flöte von Sanssouci, Op. 88: III. Air
Andreas Knoop
1610874340
Two Elegiac Melodies, Op. 34: I. Heart-Wounds
Gothenburg Symphony Orchestra & Neeme Järvi
1610873999
The Lark Ascending
Melbourne Symphony Orchestra & Sir Andrew Davis
1610873618
Symphony, Op. 3, No. 4 in B major: II. Andantino
-
1610873407
Die Walküre, WWV 86B, Act 3: Walkürenritt
Mariss Jansons & Vienna Philharmonic Orchestra
1610873116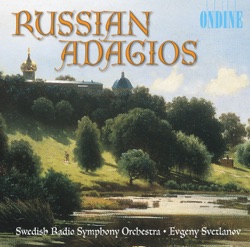 Vremena Goda (The Seasons), Op. 67: Autumn: Petit Adagio
Swedish Radio Symphony Orchestra & Esa-Pekka Salonen
1610872484
For Anais
AXS Music
1610872354
Missa in die Festo: V. Benedictus
Leo Van Doeselaar & Wyneke Jordans
1610872294
About Klassik Radio
Die besten Saiten der Klassischen Musik klangvoll intoniert. Kultivierte Moderatoren dirigieren das anspruchsvolle Programm von Klassik Radio.
Frequencies
101.3 FM

105.1 FM

107.2 FM

103.9 FM

105.1 FM

90.4 FM

92.2 FM
Schedule
| Time | Program |
| --- | --- |
| midnight - 6 a.m. | Klassik Dreams |
| 6 a.m. - 10 a.m. | Der Morgen bei Klassik Radio - Alexandra Berger und Thomas Ohrner |
| 10 a.m. - 3 p.m. | Geniessen bei der Arbeit mit Klassik Radio - Svenja Sellnow |
| 3 p.m. - 8 p.m. | Die Holger - Wemhoff - Show - Holger Wemhoff |
| 8 p.m. - 10 p.m. | Klassik Radio Ausklang |
| 10 p.m. - midnight | Klassik Dreams |
| Time | Program |
| --- | --- |
| midnight - 6 a.m. | Klassik Dreams |
| 6 a.m. - 10 a.m. | Der Morgen bei Klassik Radio - Alexandra Berger und Thomas Ohrner |
| 10 a.m. - 3 p.m. | Geniessen bei der Arbeit mit Klassik Radio - Svenja Sellnow |
| 3 p.m. - 8 p.m. | Die Holger - Wemhoff - Show - Holger Wemhoff |
| 8 p.m. - 10 p.m. | Klassik Radio Ausklang |
| 10 p.m. - midnight | Klassik Dreams |
| Time | Program |
| --- | --- |
| midnight - 6 a.m. | Klassik Dreams |
| 6 a.m. - 10 a.m. | Der Morgen bei Klassik Radio - Alexandra Berger und Thomas Ohrner |
| 10 a.m. - 3 p.m. | Geniessen bei der Arbeit mit Klassik Radio - Svenja Sellnow |
| 3 p.m. - 8 p.m. | Die Holger - Wemhoff - Show - Holger Wemhoff |
| 8 p.m. - 10 p.m. | Klassic Radio Furioso - Rolando Villazón |
| 10 p.m. - midnight | Klassik Dreams |
| Time | Program |
| --- | --- |
| midnight - 6 a.m. | Klassik Dreams |
| 6 a.m. - 10 a.m. | Der Morgen bei Klassik Radio - Alexandra Berger und Thomas Ohrner |
| 10 a.m. - 3 p.m. | Geniessen bei der Arbeit mit Klassik Radio - Svenja Sellnow |
| 3 p.m. - 8 p.m. | Die Holger - Wemhoff - Show - Holger Wemhoff |
| 8 p.m. - 10 p.m. | Klassic Radio Cinema Show - Florian Schmidt |
| 10 p.m. - midnight | Klassik Dreams |
| Time | Program |
| --- | --- |
| midnight - 6 a.m. | Klassik Dreams |
| 6 a.m. - 10 a.m. | Der Morgen bei Klassik Radio - Alexandra Berger und Thomas Ohrner |
| 10 a.m. - 3 p.m. | Geniessen bei der Arbeit mit Klassik Radio - Svenja Sellnow |
| 3 p.m. - 8 p.m. | Die Holger - Wemhoff - Show - Holger Wemhoff |
| 8 p.m. - 10 p.m. | Till Brönner Show - Till Brönner |
| 10 p.m. - midnight | Klassik Dreams |
| Time | Program |
| --- | --- |
| midnight - 8 a.m. | Klassik Dreams |
| 8 a.m. - 1 p.m. | Schönes Wochenende - Florian Schmidt |
| 1 p.m. - 5 p.m. | Schönes Wochenende - Anna Baumgart |
| 5 p.m. - 6 p.m. | Gesunde Stunde - Clemens Benke |
| 6 p.m. - 8 p.m. | Klassik Non-Stopp |
| 8 p.m. - 10 p.m. | Till Brönner Show - Till Brönner |
| 10 p.m. - midnight | Klassik Dreams |
| Time | Program |
| --- | --- |
| midnight - 7 a.m. | Klassik Dreams |
| 7 a.m. - 8 a.m. | Klassik und Kirche |
| 8 a.m. - 11 a.m. | Schönes Wochenende - Joannes Weisz |
| 11 a.m. - noon | Länder dieser Erde - Joannes Weisz |
| noon - 2 p.m. | Klassik Radio Furioso - Rolando Villazón |
| 2 p.m. - 3 p.m. | Lesezeit - Clemens Benke |
| 3 p.m. - 6 p.m. | Schönes Wochenende |
| 6 p.m. - midnight | Klassik Non-Stopp |
Related Stations
Radio Stations by Genre
Twitter