Heart 80s live
Now playing:
Playlist
Thinking of You
Sister Sledge
1679933269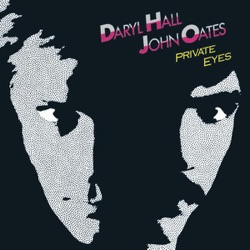 Private Eyes
Daryl Hall & John Oates
1679933089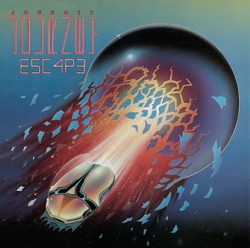 Don't Stop Believin'
Journey
1679932839
All Around the World
Lisa Stansfield
1679932549
Cobrastyle (Instrumental)
Teddybears STHLM
1679932489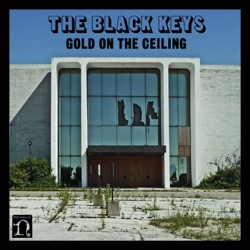 Gold On the Ceiling
The Black Keys
1679932419
Never Give Up On a Good Thing (Remastered)
George Benson
1679932119
Last Night a D.J. Saved My Life
Indeep
1679931888
Something About You (7" Version)
Level 42
1679931648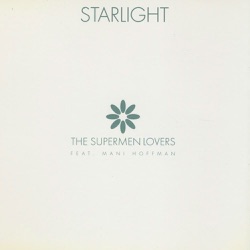 Starlight (feat. Mani Hoffman)
The Supermen Lovers
1679931558
About Heart 80s
Heart 80s is a national digital radio station that broadcasts from studios at Leicester Square in London. The station is owned and operated by Global as a sister station of Heart and Heart Extra.
Heart 80s was aired for the first time on 14 March 2017 and since then it has been playing non-stop "feel good" music from the 1980s. This station broadcasts nationally on Digital One DAB, online and on television platforms. Apart from its live breakfast show it features mostly an automated service.
Schedule
| Time | Program |
| --- | --- |
| midnight - 6 a.m. | Non Stop 80s |
| 6 a.m. - 10 a.m. | Heart 80s Breakfast with Roberto |
| 10 a.m. - 1 p.m. | Non Stop 80s |
| 1 p.m. - 2 p.m. | Heart 80s Number Ones at One |
| 2 p.m. - 4 p.m. | Non Stop 80s |
| 4 p.m. - 6 p.m. | Heart 80s Drivetime |
| 6 p.m. - 8 p.m. | Heart 80s Dance Classics |
| 8 p.m. - midnight | Non Stop 80s |
| Time | Program |
| --- | --- |
| midnight - 8 a.m. | Non Stop 80s |
| 8 a.m. - noon | Heart 80s Breakfast with Roberto |
| noon - midnight | Non Stop 80s |
| Time | Program |
| --- | --- |
| midnight - 6 a.m. | Non Stop 80s |
| 6 a.m. - 10 a.m. | Heart 80s Breakfast with Roberto |
| 10 a.m. - 1 p.m. | Non Stop 80s |
| 1 p.m. - 2 p.m. | Heart 80s Number Ones at One |
| 2 p.m. - 4 p.m. | Non Stop 80s |
| 4 p.m. - 6 p.m. | Heart 80s Drivetime |
| 6 p.m. - 8 p.m. | Heart 80s Dance Classics |
| 8 p.m. - midnight | Non Stop 80s |
| Time | Program |
| --- | --- |
| midnight - 6 a.m. | Non Stop 80s |
| 6 a.m. - 10 a.m. | Heart 80s Breakfast with Roberto |
| 10 a.m. - 1 p.m. | Non Stop 80s |
| 1 p.m. - 2 p.m. | Heart 80s Number Ones at One |
| 2 p.m. - 4 p.m. | Non Stop 80s |
| 4 p.m. - 6 p.m. | Heart 80s Drivetime |
| 6 p.m. - 8 p.m. | Heart 80s Dance Classics |
| 8 p.m. - midnight | Non Stop 80s |
| Time | Program |
| --- | --- |
| midnight - 6 a.m. | Non Stop 80s |
| 6 a.m. - 10 a.m. | Heart 80s Breakfast with Roberto |
| 10 a.m. - 1 p.m. | Non Stop 80s |
| 1 p.m. - 2 p.m. | Heart 80s Number Ones at One |
| 2 p.m. - 4 p.m. | Non Stop 80s |
| 4 p.m. - 6 p.m. | Heart 80s Drivetime |
| 6 p.m. - 8 p.m. | Heart 80s Dance Classics |
| 8 p.m. - midnight | Non Stop 80s |
| Time | Program |
| --- | --- |
| midnight - 8 a.m. | Non Stop 80s |
| 8 a.m. - noon | Saturday Morning with Roberto |
| noon - 8 p.m. | Non Stop 80s |
| 8 p.m. - midnight | Heart 80s Party |
| Time | Program |
| --- | --- |
| midnight - 9 a.m. | Non Stop 80s |
| 9 a.m. - noon | Sunday Morning Heart 80s |
| noon - midnight | Non Stop 80s |
Contacts
Website:&nbspwww.heart.co.uk/80s/
Address:&nbsp30 Leicester Square, London, WC2H 7LA
Telephone:&nbsp0333 200 2000
Email:&nbspCustomer.Support@Global.com
Related Stations
Podcasts
Radio Stations by Genre
Twitter