Playlist
I Hope (feat. Charlie Puth)
Gabby Barrett
1611240203
Side to Side (feat. Nicki Minaj)
Ariana Grande
1611239976
Prisoner (feat. Dua Lipa)
Miley Cyrus
1611239680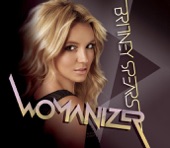 Womanizer
Britney Spears
1611239463
Youngblood
5 Seconds of Summer
1611239251
Be Like That (feat. Johnny Kane)
Brice Brown
1611239071
Lonely
Justin Bieber
1611238910
Run It!
Chris Brown
1611238556
Blinding Lights
The Weeknd
1611238347
Work (feat. Drake)
Nicki Minaj & Rihanna
1611238127
About Today's Hits Radio
Today's Hits Radio is an online radio channel that offers a selection of the latest Pop music hits, 24/7. It is part of Hits Radio Network, an online radio broadcaster that owns several live streaming radio channels focus on different music genres and decades.
Schedule
| Time | Program |
| --- | --- |
| midnight - midnight | Today's Top Hits streaming 24/7 with limited commercial interruptions - Hitsradio.com |
| Time | Program |
| --- | --- |
| midnight - midnight | Today's Top Hits streaming 24/7 with limited commercial interruptions - Hitsradio.com |
| Time | Program |
| --- | --- |
| midnight - midnight | Today's Top Hits streaming 24/7 with limited commercial interruptions - Hitsradio.com |
| Time | Program |
| --- | --- |
| midnight - midnight | Today's Top Hits streaming 24/7 with limited commercial interruptions - Hitsradio.com |
| Time | Program |
| --- | --- |
| midnight - midnight | Today's Top Hits streaming 24/7 with limited commercial interruptions - Hitsradio.com |
| Time | Program |
| --- | --- |
| midnight - midnight | Today's Top Hits streaming 24/7 with limited commercial interruptions - Hitsradio.com |
| Time | Program |
| --- | --- |
| midnight - midnight | Today's Top Hits streaming 24/7 with limited commercial interruptions - Hitsradio.com |
Contacts
Website:&nbsphttps://hitsradio.com/
Address:&nbsp322 East Central Blvd (6556,51 km) 32801 Orlando, USA
Telephone:&nbsp+1 386-308-4934
Email:&nbspjeff.bachmeier@hitsradio.com
Related Stations
Radio Stations by Genre